A partnership you can rely on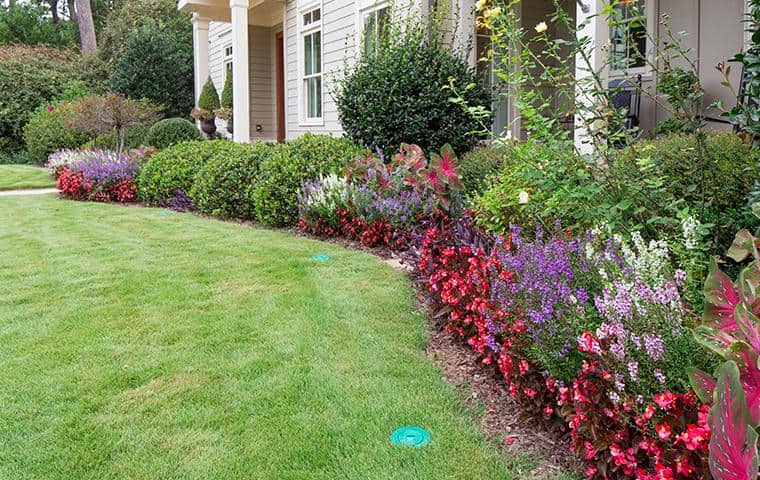 All-American Pest Control works hard to ensure zero disruption to the construction process. We can install the Sentricon® Colony Elimination System after landscaping is complete, right before closing. This is the ultimate in termite protection and comes with the best warranty protection available in Nashville and Middle Tennessee. While most companies only cover damage where live termites are present, when your customer's home is protected by All-American during construction, the warranty includes any termite damage, PERIOD!
Why do builders in Nashville and Middle Tennessee like working with All-American Pest Control?
RELIABILITY: We show up on time for treatments and deliver termite letters where and when they are supposed to be.
FREE DELIVERY: We deliver termite letters to your office or closing attorney via courier service at no charge.
ACCURACY: You get your billing quickly and without annoying errors.
EXPERT ADVICE: Our trained technicians provide top-quality services and answers to any questions you may have.
Enjoy the benefits of a better night's sleep knowing that you and your homeowner have the security of a complete termite treatment backed by a solid termite damage agreement.
We're Ready To Help
Call Our Office or Fill Out The Form to Schedule Service Now
Why work with All-American

Results
We get results! We drive the results through proven systems designed around hiring the best team, never cutting corners, scheduling flexibility and choosing only the most effective treatment methods.

Excellence
Excellence behind the scenes! While all pest companies boast that they can get rid of your pests, we understand that it's just as important to show up on time, do what we say we are going to do, and bill accurately.

Customization
We will work with you to customize your experience for your team and your customers. We making ordering termite treatments and closing letters easy with quick turn around and/or online ordering. We also include added benefits for your home buyers.

Expert
Our trained, profession team provide top-quality services and answers to any questions you may have. We empower them to make decisions and do what's best for our builders and their home buyers.