Green Pest Control & Green Termite Protection
If you are looking for year-round pest control with the greenest materials possible, you should consider our Green Choice Pest Control program and the Sentricon® Termite Colony Elimination System.
All-American's Green Choice Pest Control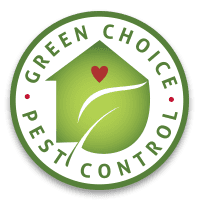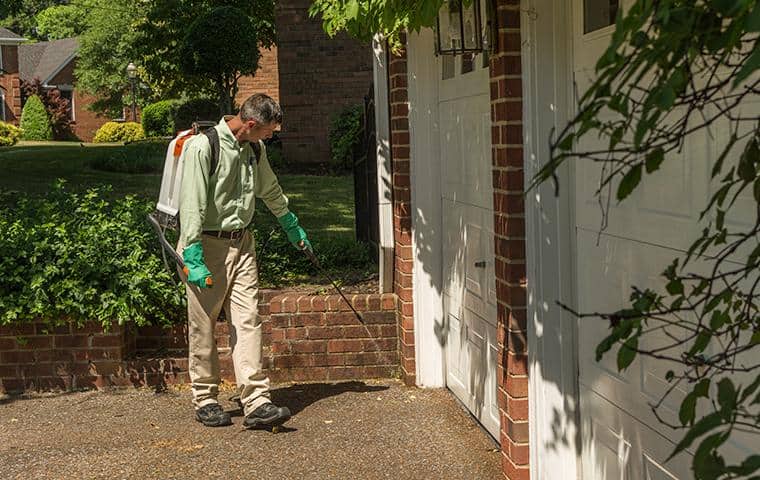 Tough on bugs - not the environment
All-American's Green Choice Pest Control program utilizes only the most eco-friendly materials to keep your home pest-free. Plant-oil based material and borate-based materials are applied outside of your home to stop pests before they get inside- we will remove spider webs outside up to 20 ft and make green applications to your perimeter foundation, window sills we can reach, splash blocks, garbage cans, door openings, and other pest entry points.
The green materials work well for most pests; however, if you have ants, German roaches, mosquitoes, or an extensive pest infestation, we will recommend a more traditional approach. Like all our programs, our Green Choice Pest Control program is fully guaranteed. If pests come back in between trips, just call. We'll schedule a time to come back in between regular visits for no additional charge.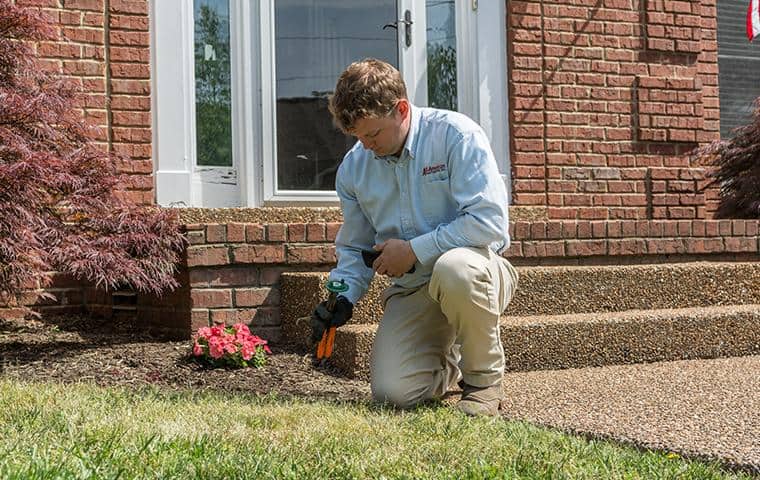 All-American's Sentricon Termite Colony Elimination System
The Sentricon System is 100% green and 100% effective! You can't get any better than Sentricon. Sentricon revolutionized the termite control industry 25 years ago. Sentricon provides a ring of protection around your home and will intercept and eliminate entire termite colonies before significant damage occurs. With All-American's Sentricon System you get...
Continuous, proactive termite monitoring & protection
Termite colony elimination
Annual termite inspections
$1,000,000 Termite Damage Repair Warranty (8 out of 10 homes qualify)
Complimentary WDO Inspection and Report if you sell your home
Bundle & Save
We're Ready To Help
Call Our Office or Fill Out The Form to Schedule Service Now
Frequently Asked Questions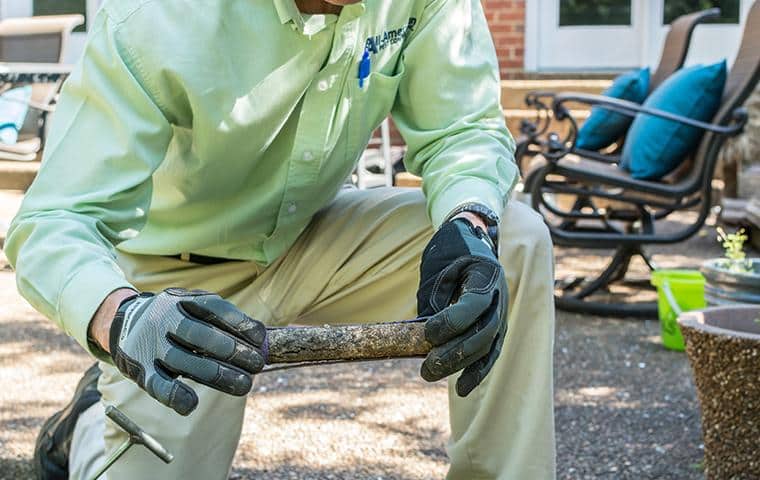 Why do you recommend Sentricon for termite protection?
We have over 60 years of experience in pest control in Nashville. For the first 35 years, we utilized traditional termite control methods and pumped hundreds of gallons of chemicals in and around homes to try and create a barrier to stop termites and damage.
In 1995, we were introduced to Sentricon. Honestly, at first, we didn't believe it would work. After Sentricon eliminated termites at a home in Franklin, TN that had continuous termite swarms and problems, we became a believer.
Today, we have over 8,000 active customers with Sentricon. We believe in the Sentricon System so much we back our work with a $1,000,000 Termite Damage Repair Warranty.
What materials do you use in your Green Choice Pest Control program?
Essentria™ is one of our proven go-to solutions to get rid of and prevent persistent, unwanted pests. Using plant-based oils, Essentria™ controls insects by working to block a neurotransmitter that is essential to the insect's survival. Because this specific neurotransmitter is not found in other species, Essentria™ is not harmful to people, pets, fish, or birds.
We also incorporate borate-based green pest control solutions. Borates are nature's pest control. The active ingredient in borates is Boron, an element that is found throughout nature. Borates work differently than traditional chemicals because they block a pest's ability to derive nourishment from the food it eats. Humans and pets are not susceptible to the effect of borate because mammals naturally eliminate excess Boron.
What if I have ants, but I want green materials?
There isn't a great 100% green material for the control of ants. If you are battling ants, we recommended traditional materials until the ants retreat. When they are gone, you can move back to green materials. Baiting for ants is the best method. We will inspect your home and do our best to find ant trails and/or the ant nest. We'll place a variety of baits so that the ants we see will take the material back to the colony to eliminate the colony.
Are green materials as effective as traditional materials?
Green materials work well, but its effectiveness doesn't last quite as long. The green materials break down more quickly over time; therefore, we need to come out more often to reapply the treatments. With our Perimeter PLUS Pest Control, we visit quarterly. With Green Choice Pest Control, we visit every-other-month.
Do you have green materials for mosquitoes and outdoor pests?
We have tried multiple plant-oil based materials for mosquito control and have not had consistent success. Customers that want green pest control and mosquito control choose our Green Choice-Hybrid program, we use a mix of green pest control materials and traditional materials outside, and we only use green materials inside as needed.