Enjoy more time at home with remote work or a 4-Day Work Week! Currently hiring for full-time positions.
As a third generation, family-owned business, All-American Pest Control has a family-first attitude when it comes to employees and customers. This focus on team experience and culture drives the success & growth for All-American Pest Control. We continue to attract the best talent by passionately fostering an environment that allows all contributing team members to experience meaningful work and have time for meaningful relationships through teamwork, flexible systems, servant leadership, and professional as well as personal development. Our foundational achievements include our efficient and reliable recruiting and on-boarding process, how we train the best leaders through our emerging leader's leadership development program, and how we live out our Make Someone's Day customer service empowerment program. The keystone of our success is how we keep our customers at the heart of our focus while we honor a 4 Day Work Week for our team.
What's In It For You?
A great team to work with every day

4 Day Work Week for Service Positions

Remote Work for Customer Care Positions

Starting Pay is $45,000 Per Year

Training in leadership development, technical skills, and customer service

Regular and Predictable Hours Year Round
Health Insurance

We match up to 3% of your retirement plan savings

Paid and Unpaid Personal Time Off + Paid Holidays

Paid Time Off On Your Birthday

Paid Short Term and Long Term Disability Insurance

Identity Theft Insurance & Supplemental Insurance Options
What Are Our Employees Saying?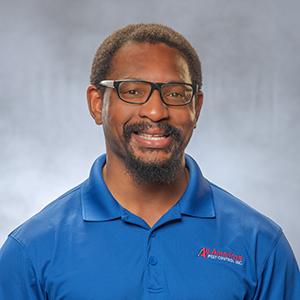 Andre Cannon
Top-down communication at All-American is phenomenal! I appreciate the transparency in the health of our company—not just when we hit the mark, but the opportunities to improve we face together as a team. No matter what role you serve in, if a problem arises, you can trust that it will be resolved promptly, no matter how big or small the issue. The feedback and mentorship I receive from my peers and leaders remain helpful to my continued growth, both personally and professionally, and I am grateful to be working for such a great company!
One of the first questions someone asks you when you say where you work is, "Do you like it?" There is a long list of things you could give about work at All-American Pest Control. One of the best things about working here is the people. The men and women that work here are some of the best people you will ever meet. They actually care about you, not just the job that you are doing but you as a person, and they want you to succeed. It is a family-owned company and they treat everyone that way, family. They also take the time to learn what your goals are and help give you the tools you need to get there. If you want the opportunity to move up in the company through leadership opportunities, they help you learn the skills needed to be able to do just that. You could not find a better place to work!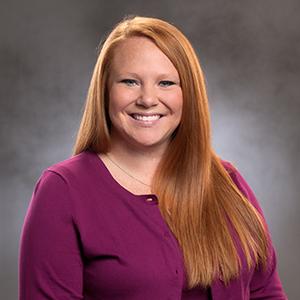 Hayli Burgess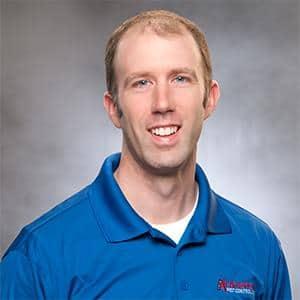 Marshall Tucker
I love the culture at All-American! A welcoming environment from day one, everyone on the team is eager to offer help when you need it. It's always awkward to begin a new job, especially with no prior experience. But the knowledgeable mentorship I received helped me to feel comfortable and confident in my new career. All-American also rarely falls short of recognizing and awarding exceptional work and that added value encourages awesome teamwork.
Who would have thought that a career in pest control doesn't require previous experience? The onboarding and thorough on-the-job training gave me added confidence in my ability to learn a completely new skillset and that's an exciting part of starting a new job. Bonus points for 4-day work weeks, which afford me more time to enjoy with friends and family. Working at All-American Pest Control continues to be a great experience!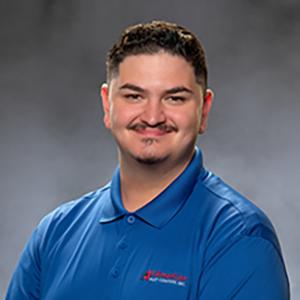 Peter Gonzalez
Please review our job descriptions for more detailed information about available positions. Current job postings:


Apply online!
We will get back to you soon! Hiring the best people is one of the most important aspects of what we do!
Frequently Asked Questions
Do I get health insurance or other benefits?
Yes, at All-American we offer health insurance and pay a percentage of the premium. You get a retirement plan and we will match up to 3% of your investments. You also get paid time off on your birthday; 100% paid short-term and long-term disability insurance; and access to group plans for dental, vision and ID-theft insurance.
What will my hours & pay be?
All positions start out at a minimum of $40,000 per year. If you are on a 4-day work week, your hours are 7 am – 5 pm with a 30-minute lunch.
Do I get a 4-day work week?
Service & sales team members are on a 4-day work week. As a new service team member, you will move to a 4-day work week within 30 days. Customer Care Team members are still on a 5-day work week.
How does the 4-day work week work?
Everyone works on Thursdays because this is our company meeting & training day. Each team member is assigned a regular weekday off. 1/4 of our team is off Mondays, 1/4 off Tuesdays, 1/4 off Wednesdays and 1/4 off Fridays. You will be on-call one day per month. If we don't call you in by 8 am – you are free to go about your day and will not be called in. All team members work one Saturday per month so that we have 1/4 of our team available for customer appointments on Saturdays. You get 2-3 weeks of vacation/paid time off and there is an opportunity to swap your regular days off with enough notice.
Can I work from home?
During the pandemic, we equipped our Customer Care Team and Administrative Support heroes to work from home. Overall, it's been a success. We have remodeled our main office in Nashville to allow for multi-purpose flexible workspace so that our Customer Care, Inside Sales, and Administrative Team can choose in-office, remote, or hybrid models for their work. Service Team members do work face-to-face with customers at their homes.
Do your employees like their jobs?
Our employees tell us that they love the teamwork, their co-workers, and the family-first atmosphere. The Service Team says they like working outdoors, meeting and helping customers, and the 4-day workweek. Our Customer Care Team is happy to have the option of working from home. Our company has big goals, and we are in high-growth mode. We are looking for people who love helping people and who love to learn and grow! You will have a great team and mentor to teach you the ins and outs of the position and company.
Is pest control experience required?
Pest control experience is not required. To get an interview- we are looking for past job stability, customer service experience, work experience in any industry and geographically proximity to new routes we are adding. If you don't have these qualifications, please tell us when submitting your resume why we should consider you for an interview.