We take the sting out of yard pests
Tennessee has a fire ant problem. So much so that entire counties including Davidson, Williamson and Rutherford are on the quarantine list. Fleas, ticks and chiggers as well as other stinging and biting insects also affect the quality of life for families that live and spend time outside in Nashville and Middle Tennessee. Whether they were introduced by pets, hitched a ride on wildlife passing through, wandered over from the neighbors or buzzed in while searching for food, we understand how disruptive these pests can be and how horrible an experience it can be to get rid of them. But with All-American Pest Control protecting your yard and home, you don't have to handle the problem alone.
How All-American treats yards for fleas, ticks, chiggers, and fire ants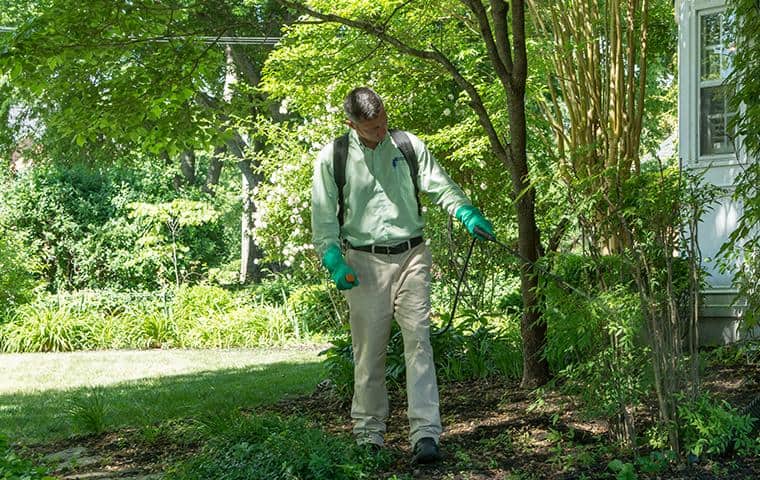 Designed for the reduction of stinging and biting insects, this pest control program consists of:
Customized yard treatment for your lawn and landscape
Granule applications to provide longer lasting results
Extended misting applications
Localized treatment to fire ant mounds as necessary
For effective stinging and biting insect yard treatments in Nashville, Franklin, Hendersonville and or elsewhere in our Middle Tennessee service area, call us at (615) 824-8814 or click here for a free home evaluation. A trained pest control professional will take a look around your home and property and based on the findings, will provide recommendations and estimates as needed.
We're Ready To Help
Call Our Office or Fill Out The Form to Schedule Service Now
Bundle & Save!