Pest Control In Murfreesboro, TN
All-American Pest Control has been serving the Murfreesboro region with the most complete residential and commercial pest control services since 1961. At All-American Pest Control our mission is to deliver reliable, remarkable service while protecting our community from harmful and nuisance pests. Our professional pest control technicians are regularly trained on the use of the most advanced and eco-friendly pest control services, making sure we stay up to date on the best pest control treatments available. If you are looking for a Murfreesboro pest control company you can trust in, look no further than All-American Pest Control.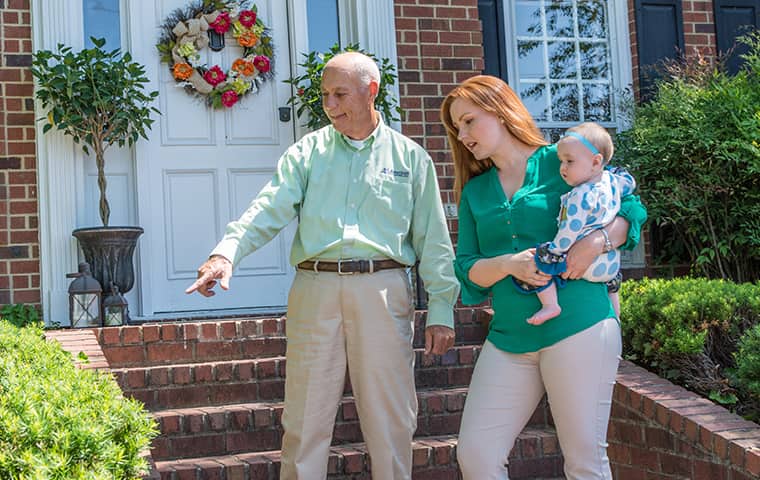 Home Pest Control
You may not realize it, but you already have insects and rodents living within your home, some may have been there for years without your knowledge. At All-American Pest Control, we have the experience and knowledge to know where to look for invading pests. With our home pest control services, we can effectively eliminate pests that are hiding within your home. We feature two different levels of home pest control services:
Both services cover over 47 common household pests such as ants, mice, cockroaches, carpenter bees, fleas, wasps, spiders, and many more. If you believe you may be suffering from a pest infestation or you want to be proactive in preventing pests from entering your home, contact All-American Pest Control. and schedule a free home evaluation today.
Commercial Pest Control
With over 50 years of experience, All-American Pest Control has designed customized commercial pest control services to fit your specific problem. We serve a wide variety of businesses, including:
Lodging Facilities
Hospitals and Nursing Homes
Retail Stores
Restaurants and Bars
Warehouses
Apartment and Condo Complexes
And many more!
Don't let buzzing flies or scampering mice tarnish your company's image, brand, and reputation. Contact All-American Pest Control to schedule a free evaluation.
We're Ready To Help
Request a FREE evaluation or get a quote over the phone.
Got Spiders?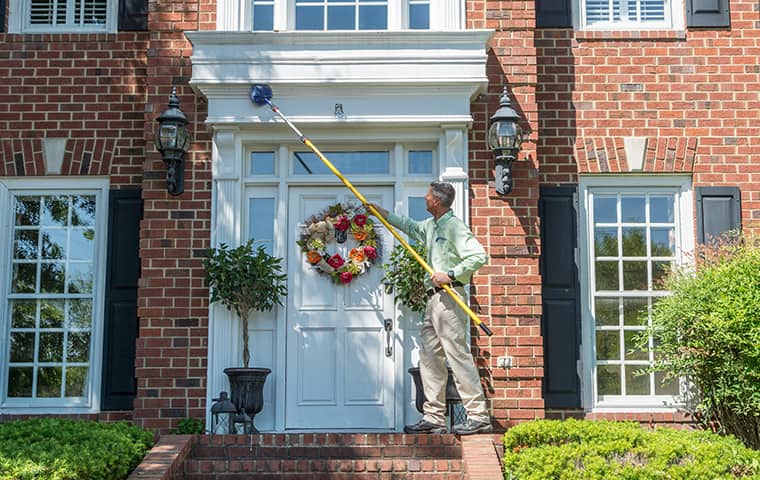 Spiders are one of the most common pests you will find in your home or business. They can often be found in closets, basements, attics, and corners of ceilings. While common house spiders are nothing more than a nuisance, other species of spiders - like the brown recluse and black widow spiders - can be dangerous if they accidentally bite. These particular spiders can be hazardous due to their venomous bites and should only be dealt with by a trained professional. If you've seen suspicious looking spiders in or around your home or business, contact All-American Pest Control.
Green Pest Control
All-American Pest Control's environmentally-friendly Green Choice Pest Control programs use natural, botanical-based products to get rid of pests. These services include:
Coverage for over 47 pests
Thorough exterior treatments
No annual contracts
Additional interior services provided for no additional charge
Our green services are safe for use around humans, pets, birds, and fish, making it the ideal solution for all your common household pest control problems. For more information on our Green Choice Pest Control services, contact All-American Pest Control today.