Worried About Pests In Your Hendersonville, TN Home?
When critters get into Hendersonville homes, they cause trouble. The best defense against bugs and rodents is knowing how to prevent them in the first place, AND the best way to prevent them is with help from a local pest control company. All pests that enter homes can be a nuisance and some pose health risks and can damage property. At the first sign of a pest problem, contact All-American Pest Control. We're here to help. You don't have to deal with ants, mice, or any other pests on your own.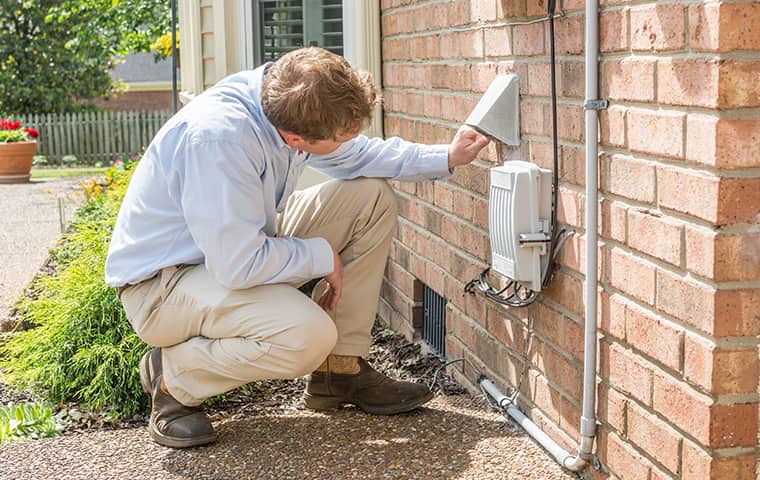 We Can Identify Common Pest Problems
We've provided pest control in Middle Tennessee since 1961, so we know a little something about the pest problems faced by homeowners in our region. Here are a few of the most common pest problems that affect Tennessee homes:
Ants in the kitchen: When you see a trail of ants marching across your kitchen floor or across the countertop, you're likely to be annoyed and possibly disgusted but are you aware that ants can contaminate your food? They aren't always just a nuisance. It is best to not allow these insects into your Hendersonville home.

Rodents in the walls and attic: No one wants to discover mouse droppings in the attic or in a kitchen drawer, but it happens. Mice and other rodents find shelter behind walls, in attics and in other places where they are not likely to be disturbed. Rodents can contaminate food-preparation areas and other surfaces with their droppings, and they can destroy insulation, drywall, and wiring with their constant gnawing. When they explore, they leave ticks, fleas, mites and other parasites around. Some of these secondary pests spread extremely dangerous diseases.

Termites infesting the wood of your home: Though these insects do a fine job with breaking down rotting, decaying wood in their natural habitat, they can wreak havoc on homes. Termites feed on structural supports, drywall, and any wood material they can find. They especially love wood damaged by water, and they work non-stop 24 hours a day, 365 days a year, to feed on that wood right under your nose. Because termites consume wood from the inside out, what appears to be sound, solid wood may be riddled by termite damage, hollowed out from their handiwork. Left untreated, termites can cause major destruction to homes, resulting in significant and costly repairs.

Cockroaches coming and going through cracks and openings on your home's exterior: Like many household pests, roaches make their way indoors in search of food and water. When they do, they can spread diseases to stored foods, dishes, silverware, food-prep surfaces and more. This can lead to illness. Roaches also destroy books, papers, and other household items and are known to exacerbate asthma symptoms, especially in children.
Pest Control Tips From The Pros
The key to keeping your home pest-free is prevention. There are strategies you can implement (both inside and outside) to guard against encroaching pests:
Do not store firewood in the garage or next to the side of your home. Keep it at least 20 feet from the house and up off the ground.

Trim bushes and trees away from your home so as not to create a bridge to the roof or sides of the house.

Clear dead organic debris (i.e. stumps, rotting wood, leaves, etc.) from your yard to deter foraging termites and other pests.

Install a chimney cap and cover vents with durable mesh.

Seal cracks in your foundation. Caulk gaps around windows and doors.

Store food in sealed containers or in the refrigerator, and do not leave dirty dishes overnight.
If you are seeing pests in or around your home, we have services that can help you get control of them.
Perimeter Plus Pest Control: No matter the season, this program protects your home against over 47 species of pests. Our trained service professionals provide detailed exterior treatments and interior services (as needed).

All-For-One Complete Care: This program includes everything in our Perimeter Plus service with coverage for subterranean termites and important yard pests, such as fleas, ticks, chiggers, and fire ants.

Green Choice Pest Control: This program is tough on bugs—not the environment. It provides year-round protection against over 47 species of pests including ants, roaches, and earwigs. There is no annual contract and our technicians will treat the exterior of the home as well as the interior, as needed. If pests return between scheduled visits, we re-treat at no additional charge. The main difference between Green Choice Pest Control and Perimeter Plus Pest Control is that green pest control service uses all-natural, plant-based materials like Essentria™ and borate-based products.
We're Ready To Help
Request a FREE evaluation or get a quote over the phone.
Contact Us For Trusted Pest Control In Hendersonville TN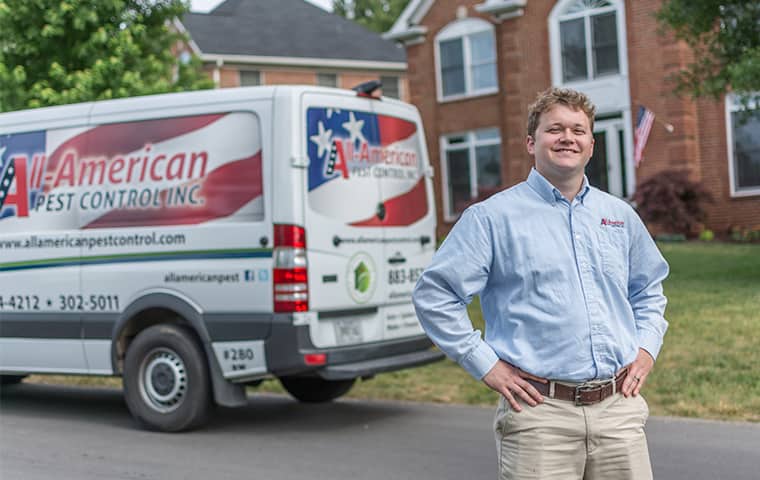 In addition to residential pest control services, All-American Pest Control provides services that target specific pest problems:
Mosquito control

Flea and tick control
For more information about the residential and commercial pest control services we provide in the Hendersonville area, reach out to us today for a consultation or schedule a free in-home pest evaluation. We're always here to help.