Reliable Exterminators In Brentwood, Tennessee
All-American Pest Control is a family-owned and operated pest control company providing the most advanced pest control services to business and homeowners in Brentwood and beyond. Since 1961, our AAPC has been delivering quality services while using eco-friendly pest control treatments to effectively get rid of termites, ants, mice, spiders and many other pests common to middle Tennessee. If you live or work in the Brentwood region, trust All-American Pest Control to be your trusted pest control service.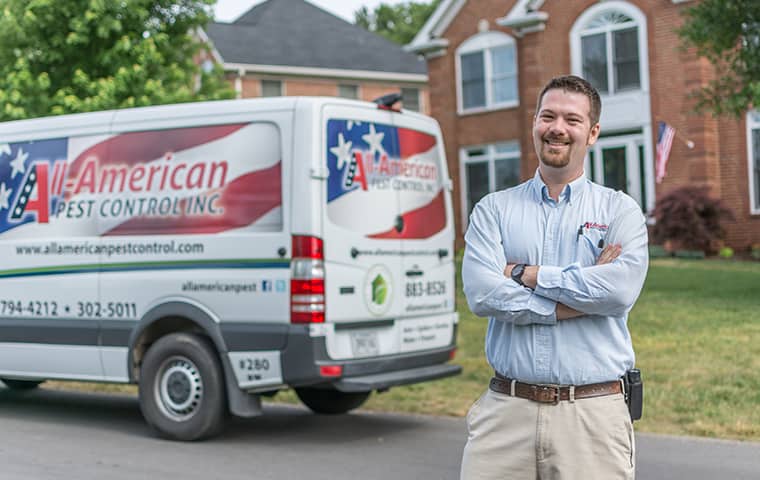 Perimeter Plus Pest Control For Brentwood Homes
Your home is likely your largest investment. And we understand that protecting it, along with your family and pets, is your number one priority. With our Perimeter Plus Pest Control services, we will effectively eliminate any current pest infestations and prevent them from returning. Our year-round home pest control service will take care of the 47 most common Tennessee pests, including:
Ants
Cockroaches
Spiders (excluding brown recluse)
Wasps
Carpenter Bees
Crickets
Mice
Moths
Fleas
And Many More!
We also offer the Perimeter PLUS Pest Control - offering the same coverage as the regular Perimeter Pest Control services, but also targeting five difficult-to-eliminate outdoor pests: flies, mosquitoes, Japanese beetles, spiders and box elder bugs. Don't let damaging and annoying pests cause you unneeded stress. Let our All-American Pest Control resolve your pest problems today!
We're Ready To Help
Request a FREE evaluation or get a quote over the phone.
Green Pest Control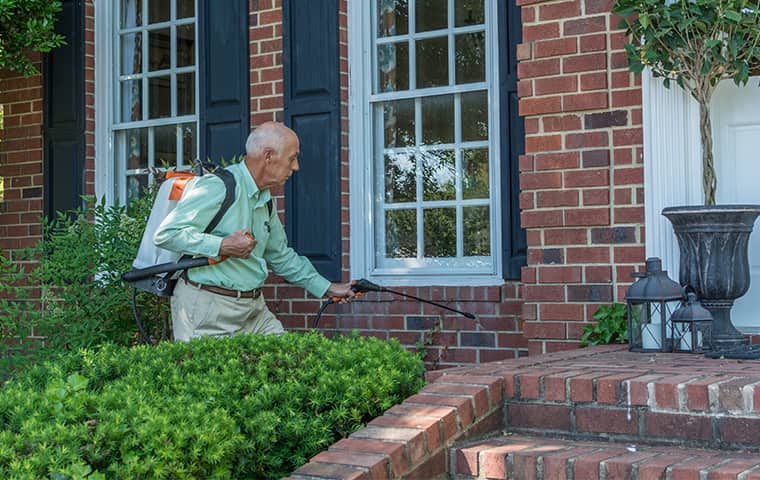 All-American's Green Choice Pest Control program offers protection to homes and businesses in Brentwood while remaining sensitive to the environment. The Green Choice service is an all-natural, botanical-based product that includes:
Thorough Exterior Treatments
Coverage For Over 47 Different Pests
Additional Interior Services Provided For No Additional Charge
No Annual Contracts
The Green Choice Pest Control treatments are safe to use around humans, pets, fish and birds. For more information on our Green Pest Control services, contact our Brentwood office today.
Termite Exterminators
Each year in the U.S., termites cost home and business owners over five BILLION dollars in damage. Here in Middle Tennessee, eastern subterranean termites invade buildings (often undetected) and eat away the wooden structure over a series of years. These social insects live in colonies numbering over 500-thousand insects and feed on wood to build tunnels and nests for the colonies. While damage can occur without your knowledge for many years, there are some telltale signs that you may suffer from a termite infestation:
Mud tunnels running along your foundation or inside your basement
Small holes in wood surfaces
Swarming termites
Shed swarmer wings near windows
Sagging window and door frames
Floors or ceiling appearing "squishy" or water damaged
Crumbling drywall or plaster
If you have seen any of these signs of termite activity, do not hesitate to contact All-American Pest Control today! We offer the Sentricon® Termite Colony Elimination System, the most advanced termite control option that includes baiting, extermination of entire termite colonies, and continuous monitoring to make sure termites do not return. Whether you're currently dealing with a termite infestation or you want to protect your home or business from these damaging pests, contact us and schedule an appointment today!