Home Pest Control In Berry Hill, Tennessee
All of our year-round pest control programs (Perimeter Plus, All-For-One Advantage, and All-For-One complete) require no annual contract and provide your property with both interior and exterior treatments; our experts focus on the exterior of your home to try and stop pests before they have the chance to make it inside. Our year-round programs also offer the peace of mind to know that if for any reason pests return between our visits, we will come back to take care of the problem at no charge to you!
All-American Pest Control also offers pest control services to eliminate and control specific pests.
Learn the specific details of each of our home pest control programs!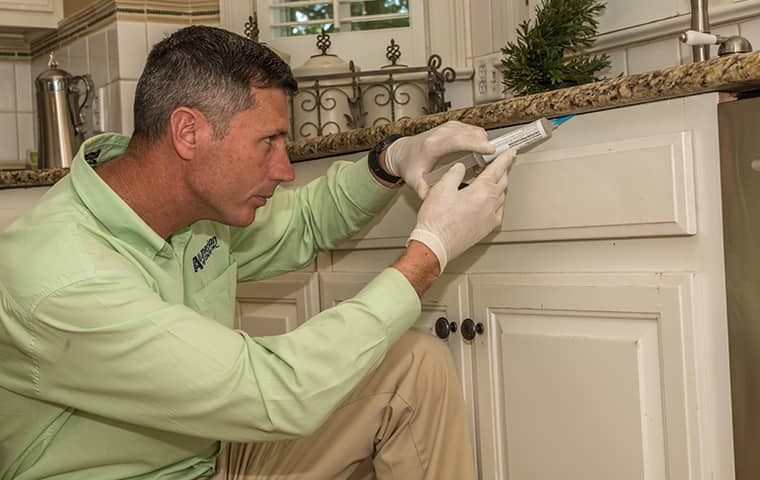 We're Ready To Help
Call Our Office or Fill Out The Form to Schedule Service Now
Commercial Pest Control in Berry Hill, TN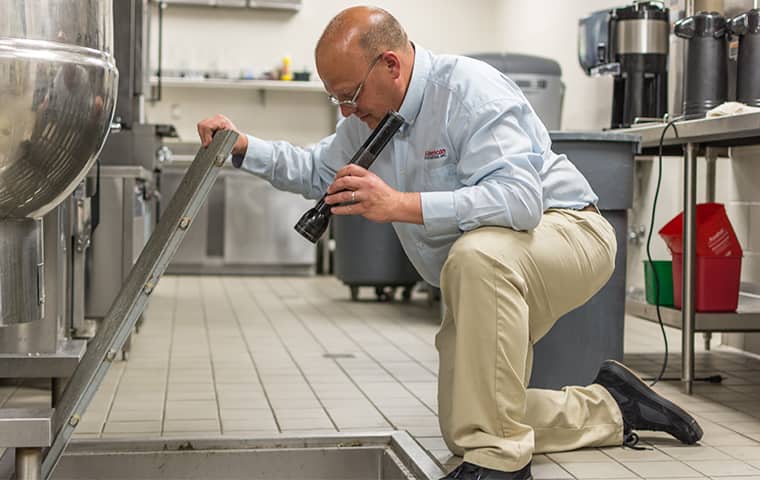 At All-American Pest Control we are extremely versed on the pest pressures and dangers that both large commercial facilities and small businesses face in our specific region. We take pride in the fact that we are able to offer customized, safe, quality pest control services to the many businesses found in Berry Hill.
Our commercial pest control solutions work to protect businesses, customers, and employees from the dangers of having pests like mice, rats, roaches, flies, and other insects inhabiting your facility.
For more information on how our professionals can help prevent and solve pest problems in your specific facility.
Problems Rodents Cause In Berry Hill, TN
Most homeowners run into problems with rodents one time or another, but just because they are a common problem, it doesn't mean they are a problem you should ignore. Rodents can cause big problems living in and around Berry Hill homes.
Rodents gnaw on everything they come across. They cause structural damage to walls, floors, insulation, boxes, electrical wires, and pipes.
The destruction they cause can lead to fire and water damage.
They carry and spread diseases including tularemia, salmonellosis, rat-bite fever, plague, and leptospirosis.
Rodents contaminate food and the surfaces of homes with their excrement and saliva.
They introduce dangerous parasitic pests like mites, fleas, and ticks into homes.
To eliminate current problems with rodents in your Berry Hill home or to prevent future problems, reach out All-American Pest Control today! We offer effective rodent control services through our home pest control programs.
Why Choose All-American Pest Control In Berry Hill, TN
All-American Pest Control is a local family owned and operated pest control company that has been serving Berry Hill and middle Tennessee since 1961. There are many benefits to choosing us to take care of your home or businesses pest control needs, some of the benefits include:
We utilize the latest environmentally sound pest control products; including products used for protecting your Berry Hill property from termites.
We pride ourselves on being able to deliver high-quality pest control services that are always on time and delivered with a smile.
Our employees live in close proximity to the areas that we service and therefore truly understand the pest pressures that the residents and business owners of middle Tennessee face.
Most of our employees are long-term!
We are QualityPro certified, this means that we have exceeded the standards set by state and federal regulations in the areas of employee education, business operation, environmental stewardship, and consumer relations.