Pest Control In Pegram, TN
Pegram is a town located in Cheatham County, Tennessee. Pegram prides itself in being "A Community of Neighbors"; the town and its residents place high value on protecting their environment, their families, and their excellent educational opportunities. The professionals at All-American Pest Control take pride in being a part of the Middle Tennessee communities we serve, and we want to help ensure that Pegram homes and businesses are free of insects, rodents, and other pests! We provide all of our customers with high-quality pest control services that are delivered on time by our courteous, highly trained professionals. Call us today to learn more about how our experts can help you to protect your Pegram property from Tennessee pests.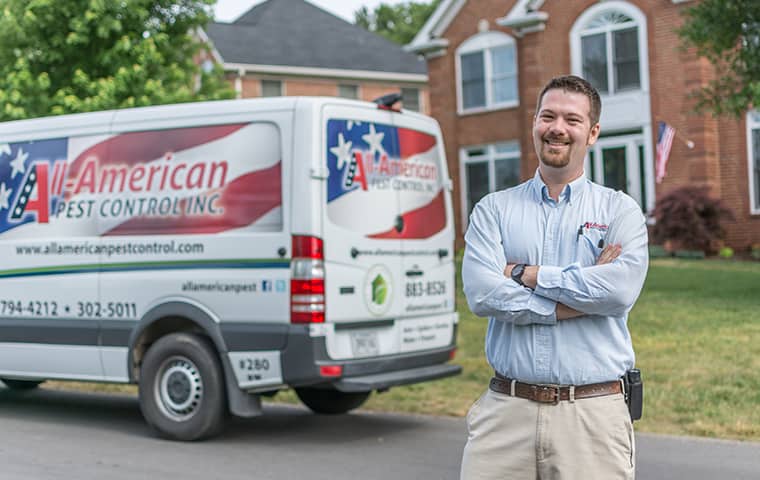 Home Pest Control Programs in Pegram, TN
At All-American pest control, we don't just protect your Pegram home from a couple of pests; we offer the quality services that are needed to protect your home and family from over 47 pesky pests! Through our year-round pest control programs, we provide both interior (as needed or requested) and exterior treatments; but we mainly focus on the exterior of your home to stop pests before they have a chance to make it inside. Other benefits of choosing one of our highly effective year-round pest control programs include the fact that no annual contract is required and the fact that if pests return between visits, we will come back to take care of it at no additional charge to you. By choosing All-American Pest Control you are choosing to protect your home and your family from pests, no matter what the season. Get started today by contacting us to schedule a no-obligation, free home inspection for your Pegram property!
Mosquito Prevention Tips in Pegram, TN
While mosquitoes are delicate in nature as they can easily be squished and squashed, controlling these tiny pests is actually a very difficult task. While most mosquitoes travel less than 300 feet, some can travel as much as a mile in search of food, and completely stopping them from flying through or onto your Pegram property is an impossible task. However, there is some good news when it comes to mosquitoes. In addition to putting a professional mosquito reduction service in place, there are some easy steps that you can take to help keep these biting pests from choosing your property and to help prevent you from becoming their next meal.
The best way to deter mosquitoes from choosing your property to breed and live on is to reduce areas of standing water; mosquitoes only need 1/4 of an inch of standing water to lay their eggs in. Make sure that gutters are not clogged and that rain water can run freely through them. Fill in low lying areas in the yard or in your driveway, and fix leaky or drippy outdoor hoses, fixtures, and faucets. Containers that can collect water like buckets, baby pools, pet dishes, watering cans, and trash cans should be stored upside down when not in use. Water that can collect on tarps, trash can lids, grill covers, and like items should be regularly removed. It is also important to regularly change out water in bird baths, baby pools, and pet dishes. Other mosquito prevention tips include:
Reduce the number of flowering plants and trees located very close to your home; both the male and female mosquitoes feed on nectar as their main food source.
Keep your lawn mowed short; mosquitoes like to hide in tall grass during the heat of the day.
Use a mosquito repellent that contains DEET when spending time outside in mosquito dense areas; if you would like a more natural solution, use a mosquito repellent that has oil of eucalyptus in it.
If possible, try not to be outside when mosquitoes are most active - at dusk and dawn.
When spending time outside on your porch or deck, try setting up a fan; mosquitoes are weak fliers and may not be able to reach you in the wind!
Make sure doors and windows have screens in them to help prevent mosquitoes from finding their way inside your home.
To learn more about how All-American Pest Control can help to control mosquito numbers on your Pegram property through our highly effective mosquito reduction services, contact us today!
We're Ready To Help
Call Our Office or Fill Out The Form to Schedule Service Now
Protect Your Pegram, TN Business from Pests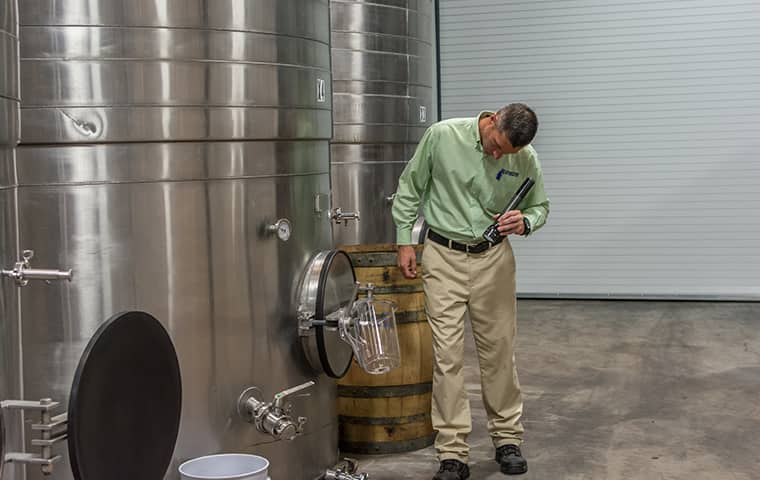 Pests that are small in size like ants, roaches, bed bugs, and more can become large issues for business owners.
All-American Pest Control is committed to protecting Middle Tennessee businesses, including those located in Pegram, from the pests that can damage not only property and products, but that can also damage your reputation within the community.
Our professionals are trained and understand how to protect your business from the pests that are common in our region. We not only get rid of the pests that are currently causing problems in your facility, but we also provide the ongoing services that are needed to ensure that pests mind their own business and don't make their way back into yours.
Schedule an evaluation of your Pegram, Tennessee, commercial property today.