Home Pest Control in College Grove, Tennessee
Protecting your College Grove home from the damage and disease caused by pests is an important part of being a homeowner. Mice and termites can cause significant damage to the structural integrity of your home; and pests like mice, roaches, and mosquitoes can carry and transmit serious illnesses to your family. But a year-round pest protection plan from All-American Pest Control can keep your home and your family safe from over 47 common pests. Our experts have developed five distinct levels of protection for homeowners to choose from to ensure that you get the exact protection that you need. Here's what you can expect:
Perimeter Plus Pest Control – offers protection from over 47 common household pests, spider web removal, exterior preventative applications, outdoor misting treatments, and indoor treatments upon request.
Termite protection with Sentricon® System with Always Active™ – this is perfect for the property that needs termite monitoring and protection services. It offers termite colony elimination, intercepts termites before damage can occur, requires no drilling or trenching, no termite chemicals sprayed around your family, and comes with $1,000,000 termite damage repair warranty
Stinging And Biting Insect Yard Treatment – this plan offers control of fleas, ticks, chiggers, and fire ants with granule applications and extended misting to your yard.
All-For-One Advantage Pest And Termite – offers all the benefits of the Perimeter Plus Pest Control plan combined with the termite protection plan.
All-For-One Complete Care Pest, Termite, And Yard – offers all the benefits of the Perimeter Plus Pest Control plan, the termite protection plan, the stinging and biting insect yard treatment bundled into our money-saving comprehensive plan for complete pest protection.
To learn more about our effective pest protection plans for College Grove homes, contact us today to schedule your free home evaluation. It is the first step to take for a pest-free home.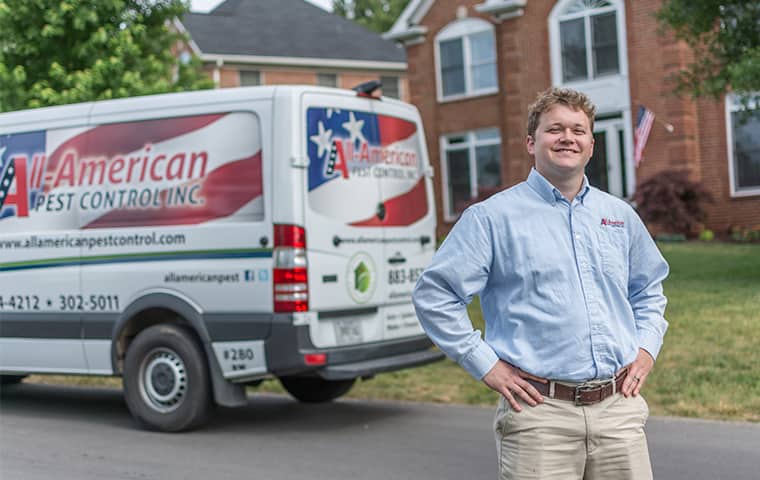 We're Ready To Help
Call Our Office or Fill Out The Form to Schedule Service Now
Commercial Pest Control in College Grove, TN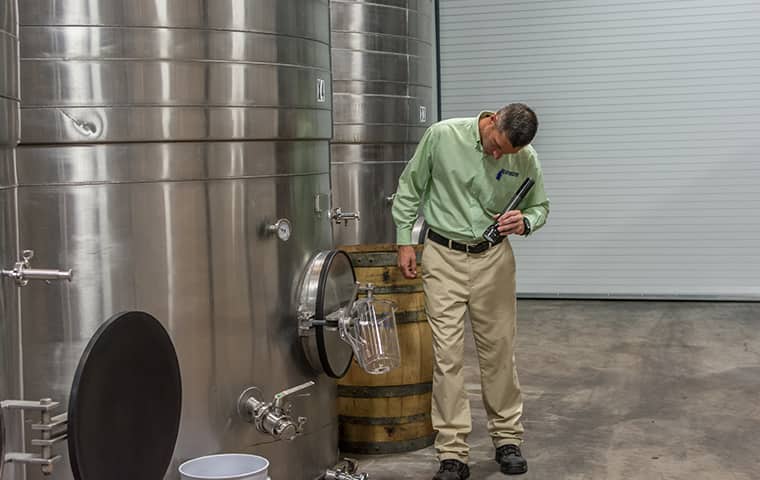 Keeping pests from contaminating your product line, damaging your property, spreading illness throughout your industrial complex, and harming your reputation in the community is not easy, but it can be when you choose year-round commercial pest protection from All-American Pest Control. Our commercial pest control specialists are armed with the latest technologies and utilize integrated pest management strategies to ensure that your facility becomes and remains pest-free. All-American Pest Control has more than 50 years of hands-on industrial experience in local pest pressures to rely on, which is experience that is hard to beat. To learn more about our effective, year-round pest protection plans for commercial properties, our green pest control options, or to schedule your free business evaluation, contact us today.
Who Should Call All-American Pest Control for Effective Business Solutions?
Business owners
Facility and property managers
Realtors
Builders
Hotel and lodging managers
Multi-Family housing managers
Warehouse managers
Learn How To Protect Your College Grove, TN Property From Termite Damage
Protecting your College Grove home from termites is very important. These wood-damaging insects invade homes silently and work tirelessly for months or even years, feeding on and weakening a home's structural wood. Termites have the potential to find their way into any home, but doing the following can help to prevent these moisture-seeking pests from invading your home.
Maintain gutters to prevent water from backing up and seeping into your home's walls.
Fix leaky pipes, faucets, or fixtures.
Remove water-damaged wood from your home.
Limit soil-to-wood contact near your home and on your property.
Seal cracks and crevices in your home's foundation.
Remove fallen trees, tree stumps, and other piles of decaying organic debris from your property.
Put into place a professional termite control service.
All-American Pest Control eliminates and prevents problems with destructive termites with the help of the award-winning Sentricon® System with Always Active™. To learn more, give us a call!
Why Choose All-American Pest Control in College Grove, TN
There is nothing quite like a local, family-owned business. The level of customer service that you can experience from a family business is second to none. You are never just a number but are a valued customer, and you are our friends and neighbors. Our experts live in the same communities, so we have a vested interest in ensuring complete pest control in your home or business. Whether you live elsewhere across Tennessee or right here in College Grove, you can count on superior customer service experiences and industry-leading solutions to your pest pressures. In fact, our mission statement says it best, "In everything we do, we strive to deliver reliable, remarkable service while protecting our community from harmful effects of pests!"
What are the benefits of choosing All-American Pest Control for your College Grove pest protection services?
Locally owned and operated - a company that understands your local needs.
Accessibility – a company that is easy to reach, even if you need to speak with our owner.
Longevity – a company that has been here for more than 50 years, and employees that sign on for the long haul. (average tenure of 9 years)
Green – a company that believes in protecting our environment while controlling pest pressures.
Reliability – a company that has a local team just down the road instead of across state lines.
QualityPro Certified – a company that demonstrates national leadership in four key areas: training & testing, business practices, consumer protection, and environmental stewardship.