All-American Pest Control is a respected, family-owned, local company that has served home and business owners since 1961. Reliability, teamwork, and respect are core values that our employees believe and apply to every service we provide. We live and work in the areas that we serve - so we completely understand the pressure that pests put on our customers.
AAPC provides our neighbors in Eagleville with the highest quality pest control services that are both effective and environmentally friendly.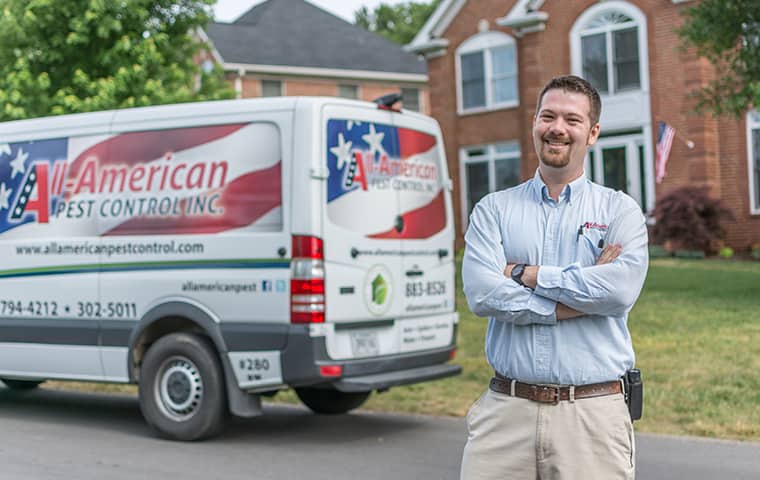 Home Pest Control
We offer pest control services to protect your home or business against many common household pests. Our trained technicians will work with you to customize these services and ensure that all of your pest control problems are solved. We can provide you with two different levels of residential pest control:
We're Ready To Help
Call Our Office or Fill Out The Form to Schedule Service Now
Spider Control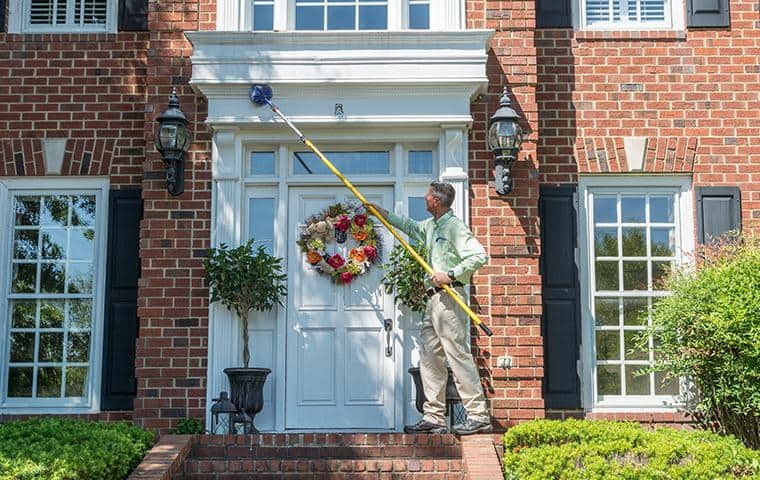 Spiders are among the most common pests to invade homes, especially in the fall months when they are looking for a warm place to overwinter. The three most common species of spiders in Tennessee include the brown recluse spider, the black widow spider and house spider. Brown recluse spiders have a distinct brown violin shape on the top front of their body. They are a poisonous species but generally only bite when startled or threatened. The black widow spider is another poisonous species with a unique red hourglass shape on the underside of their belly. House spiders are generally not considered to be dangerous and are yellowish brown in color with long slender legs. Spiders, poisonous or not, can be difficult to eliminate from your home. Trust spider elimination to the professionals at All-American Pest Control.
Spider Prevention Tips
In addition to professional pest control from AAPC, here are some steps you can take to prevent spiders from invading your home and property:
Trimming back trees and bushes away from your building
Sealing cracks and crevices along the foundation
Caulking gaps around windows and doors
Replacing or repairing holes in screens
Reducing the amount of humidity in your home
Reducing the amount of clutter in basement, attic and closets
We can provide you with several different ways to treat and control spiders in your home. Our home pest control program provides excellent protection against common house spiders and black widow spiders.
Another effective way to control spiders around your property is with our mosquito reduction service. A mist is sprayed on your landscaping and tree canopies located close to your home. The mist will reach and eliminate not only mosquitoes but also spiders that hide and live up high where regular pesticide applications do not reach.
For problems with brown recluse spiders, we offer a specialized brown recluse spider service. Specially-trained technicians will inspect your home, provide a thorough treatment, place monitoring devices, and fix the areas of your home that may be attracting dangerous brown recluses to your property.
Additional Pest Control Services
In addition to mosquito reduction services and brown recluse spider removal, we also offer the following services to our friends and neighbors in Eagleville and beyond:
Contact us today for more information about any of our pest control programs.