All-American Pest Control helps residents throughout Middle Tennessee, including the Belle Meade area, keep their homes and businesses pest-free! Our employees work together to provide high quality, reliable, and environmentally-friendly pest control services to our customers. Since we are a local pest control company, we are able to better understand the pest problems faced by home and business owners in communities. With a special emphasis on superb customer service and outstanding pest control services, we are positive that your all-around experience with All-American Pest Control will be a good one! Contact us today to solve your pest problem!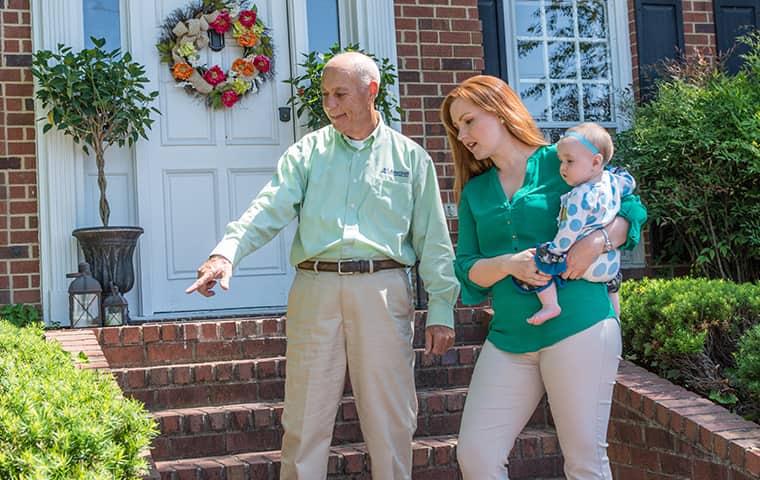 Home Pest Services In Belle Meade
At All-American, we understand just how important it is to you to keep pests like spiders, flies, ants and other pests out of your home. Pests can create a lot of costly damage to your home and introduce a variety of diseases to you and your family. If you're in need of pest control in Belle Meade and beyond, we offer a variety of home pest control services designed to meet your home's specific needs. Our services include:
Perimeter PLUS Pest Control - This program includes coverage for over 47 different pests including mosquitoes, flies, Japanese beetles, spiders in your landscaping and boxelder bugs.
All-For-One Bundled Services - Bundle pest and termite control for maximum coverage.
Green Choice Pest Control -This program protects your home from over 47 species of pests, no matter the season. Our trained technicians will provide you with detailed exterior treatments and interior services (as needed) with no annual contract. If pests return between scheduled visits, we'll return to treat the problem at no additional charge. The main difference with this program is that we use all natural, plant-based material including Essentria™ to treat your pest problems.
If you are experiencing spiders in your bathrooms, mice in your attic, or flies in the house, don't wait! Contact All-American Pest Control today and regain your peace of mind!
We're Ready To Help
Request a FREE evaluation or get a quote over the phone.
Home Pest Prevention Tips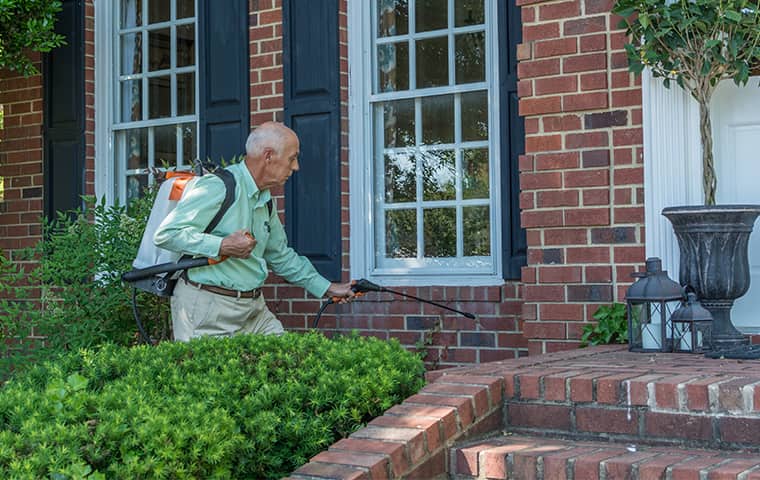 In addition to professional pest control from AAPC, here are some steps you can take to prevent pests from invading your home and property:
Locate and seal any cracks and crevices in your home's foundation.
Caulk any gaps around exterior windows and doors.
Rake and remove leaves that have fallen in your yard.
Trim back trees, bushes, and other landscaping from the exterior of your home.
Make sure that gutters are not clogged and keep water directed away from your home. Leaky pipes and faucets in your home should also be repaired. (Some pests are drawn to moisture.)
Regularly remove garbage from your home and place it in an outdoor trash can with a secure fitting lid. Trash bins should also be placed a good distance away from your home.
Store fruits and vegetables in your refrigerator instead of on top of your counters.
In areas like attics and basements, store your belongings in plastic containers instead of cardboard boxes.
Commercial Pest Solutions For Belle Meade Businesses
A good number of business owners in Belle Meade rely on All-American Pest Control to help protect their inventory, profits, and reputation. We understand that every business has its own unique needs and, whether your business is large or small, we can help achieve and maintain a pest-free environment in your facility. Our commercial pest control program will eliminate any pest problems and will provide you with services to prevent future infestations. Contact us today for more information.
Additional Services From All-American Pest Control
All-American offers year-round pest control plans to help you control pests on your property. These services include:
Fire Ant Reduction
Mosquito Reduction Services
For our business customers, we provide:
Termite Protection
Bed Bug Elimination
Whether your home is infested by termites, bed bugs, brown recluse spiders, or any other pest, All-American Pest Control is here to help! Contact us today to learn more about our pest control services or to schedule your free home or business evaluation.