The Problems With Pests In Your West End Home
You face many problems as a homeowner … including pests.
If insects and rodents issues are not prevented or left untreated, they can cost homeowners a substantial amount of time and money. Pests are more than just an annoyance. They can affect the structural integrity of your home and cause damage to electrical wires, insulation, plumbing, and more. These pests may also contaminate food and food prep areas with their feces and bacteria, and pests like yellow jackets and venomous spiders can cause serious allergic reactions. No matter the type of pest, the best way to eliminate them and prevent a re-infestation is to get help from All-American Pest Control.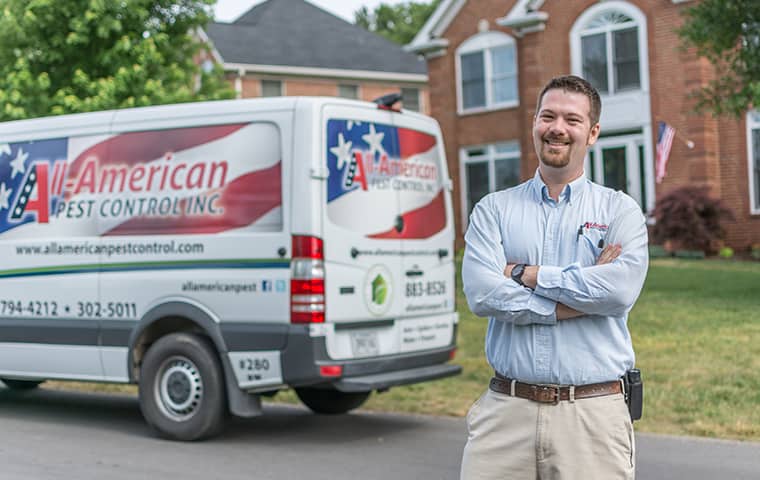 Pest Prevention Tips
Tackling pest prevention on your own can be a difficult task, but when you combine a few do-it-yourself fixes with a professional year-round pest control program, your home and family can be protected from pests and the damage they inflict. Here are a few pest prevention tips:
Trim back trees and bushes from the exterior of your home and leave a barrier between mulch and your home's foundation.
Keep trash can and woodpiles away from the exterior of your home.
Seal cracks and crevices in your home's foundation.
Caulk gaps around windows and doors and replace or fix torn screens.
Keep a tight-fitting cap on your chimney. Repair or replace loose roof tiles.
Store food in airtight containers or in the refrigerator instead of countertops.
Clean up crumbs and spills immediately. Do not leave dirty dishes in the sink overnight. Remove trash from your home in a timely manner.
Keep clutter to a minimum - especially in storage areas like basements and attics where pests like to hide.
Home Pest Control
All-American Pest Control can help keep your home pest-free with our residential pest control services. We can locate and eliminate 47 common household pests such as house spiders, ants, poisonous spiders, yellow jackets, clover mites and more. We offer several pest control options, including:
Perimeter PLUS Pest Control - Providing comprehensive pest control indoors along with protection against five common outdoor pests - including mosquitoes, flies, Japanese beetles, spiders in your landscape and boxelder bugs.
All-For-One Bundled Services - Providing the same great service as our Perimeter Plus pest control program, but with the added protection of termite coverage.
Contact us today for more information.
We're Ready To Help
Call Our Office or Fill Out The Form to Schedule Service Now
Pest Control For Ants, Moles And More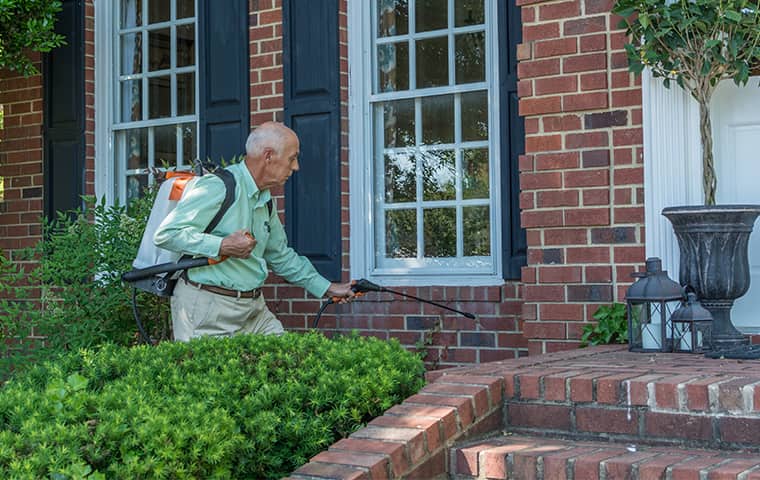 In addition to residential pest control programs, All-American also offers:
Mosquito reduction services
Mole control
Tick and flea yard treatments
In business since 1962, All-American Pest Control is a quality pest control company that takes pride in helping home and business owners overcome their pest problems. We proudly live and work in the area we serve, which means we truly understand the pest problems our customers face every day. Contact us for more information about our home pest control services and/or details on other pest control programs.