Are you curious about pest control for your home? Not sure the best method to treat your yard, or do you wonder if you may have termites ? There are many pests in Nashville that can present a threat to your health and property, and it is best to catch them early and take care of them before they cause harm. If you've been thinking about having your home checked out, give us a call! We offer free consultations over the phone, and we offer free home evaluation for Nashville residents. Our well-trained, friendly and professional team is available to help answer any and all questions you may have regarding Nashville pest control and home inspections.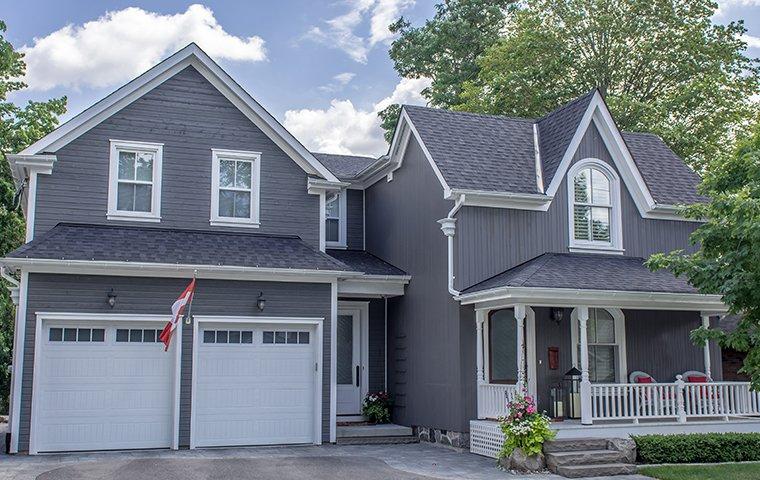 Some Reasons To Hire a Pest Control Professional
Subterranean termites cost U.S. property owners more than $5 billion annually. That is a statistic you definitely don't want to be a part of. An annual termite inspection in Nashville can catch evidence of termites feeding on your home and conditions that are conducive to termite activity.

Carpenter ants can be as bad as termites when conditions are right. A home evaluation can shine a spotlight on carpenter ant damage and nesting sites.

Brown recluse spiders can infest a home in large numbers. If these spiders are in your home, it is good to know about it.

Wasps can create nests on the outside of your home, and on structures in your yard.

Ticks, fleas, mosquitoes, and other pests that spread diseases can present a serious threat to your health and the health of your family. A home evaluation in Nashville gives you insight into where these potentially dangerous pests live, and how to manage this threat.
How does the free home evaluation work?
It is simple. You request the evaluation and we schedule a service professional to come to your Nashville home. During the visit, your technician will do a detailed outdoor and indoor inspection.
Outdoors — Your yard and landscaping will be checked for pest activity, and evaluated for attractants and conducive pest conditions. Many pests in Nashville leave evidence that your service professional is trained to find, such as rodent droppings.
Indoors — An inspection of your interior will be performed to uncover damage done by wood-destroying insects, the presence of pest activity, and warning signs.
After Your Inspection
Once the inspection is complete, your team member will let you know what was found, and give you advice for addressing and managing any threats that were found. This might include repair, pest control, or ongoing preventative services. We offer a wide range of competitively priced services and plans in Nashville to help you meet your pest control needs and stay in budget.
You Don't Always Get What You Pay For
Just because something is free, doesn't mean that it is cheap. The old adage that, "you get what you pay for," does not apply here. Our free home evaluations are of the highest quality. We don't cut corners just because it's free. Our team puts the same amount of time and effort into free home evaluations as they would for the same service if we were to charge for it. Why do we do this? There are many reasons.
We care about our reputation. We're known for being professional, knowledgeable, and hard-working.

We want you to have a good experience. This is our chance for you to get to know us. First impressions are important.

We know that if we give you our best every time, everybody wins.
Ready to take the next step?
It's easy to get started. Just give us a call or hop down to our Free Home Evaluation form below and fill it out. We'll put you in the schedule and send a representative over to meet with you. It's just that simple.
You can learn a lot about your home from a home evaluation. It really does give you an accurate reading of what you're up against, and it gives you actionable information to put you on the right track to protecting your health and property.
To learn more about our residential and commercial pest control services in Nashville, reach out to us today!
We're Ready To Help
Call Our Office or Fill Out The Form to Schedule Service Now
View Our Home Pest Control Services Offerings