Forest Hills, TN Mosquito Control
Mosquito control for your Forest Hills property is important so that you, your family, and your pets can once again enjoy your backyard without having to avoid buzzing, biting, disease spreading mosquitoes. At All-American Pest Control, we offer a comprehensive mosquito reduction misting service that works exceptionally well to control adult mosquito populations. Our pest specialists spray tree canopies that are in close proximity to your home in addition to bushes, shrubs, and underneath deck areas--all of the places mosquitoes like to hide during the daytime. Our mosquito reduction service can be a stand-alone service, or they can be a part of our Perimeter PLUS Pest Control Service. Contact us today and start taking back your Forest Hills yard from mosquitoes!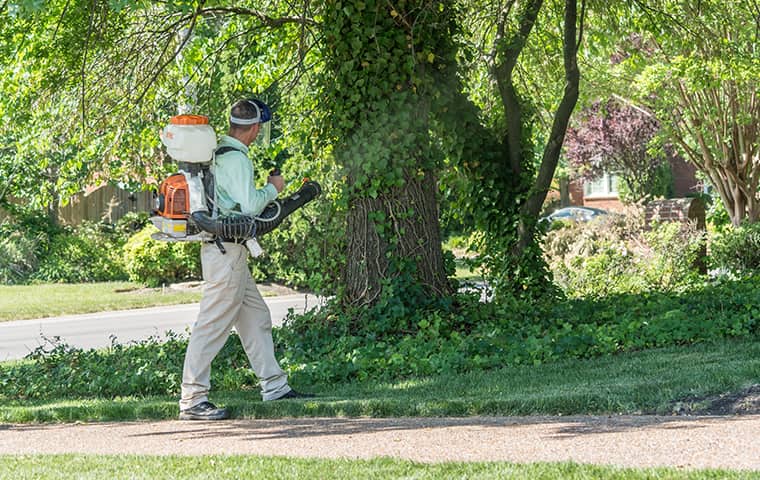 Home Pest Control in Forest Hills, Tennessee
In Tennessee, no matter what the season and what the weather, one thing is for certain; pest are here, active, and looking for a place to forage for food and to find shelter. Don't let your Forest Hills home become home to pests; put in place a year-round residential pest control program from All-American Pest Control instead.

All of our year-round pest control programs require no annual contract and provide your property with both interior and exterior treatments. By focusing on the exterior of your home, we are able to stop pests before they have the chance to make it inside your Forest Hills house. Our year-round programs also offer the peace of mind that comes from knowing that if for any reason pests return between our service visits, we will come back to take care of the problem at no charge to you!
Perimeter Plus Pest Control program - This program provides protection for over 47 different household pests. This program also provides spider web removal and outdoor misting treatments to provide protection against five common outdoor pests -mosquitoes, flies, Japanese beetles, boxelder bugs, and spiders
All-For-One Advantage program - This program provides home pest control plus the benefits of termite colony elimination.
All-For-One Complete program - This program provides pest control for both your home and yard, in addition to termite colony elimination!
Contact us today to learn more about any of our year-round residential pest control programs and/or our green pest control solutions!
We're Ready To Help
Call Our Office or Fill Out The Form to Schedule Service Now
Commercial Pest Control in Forest Hills, TN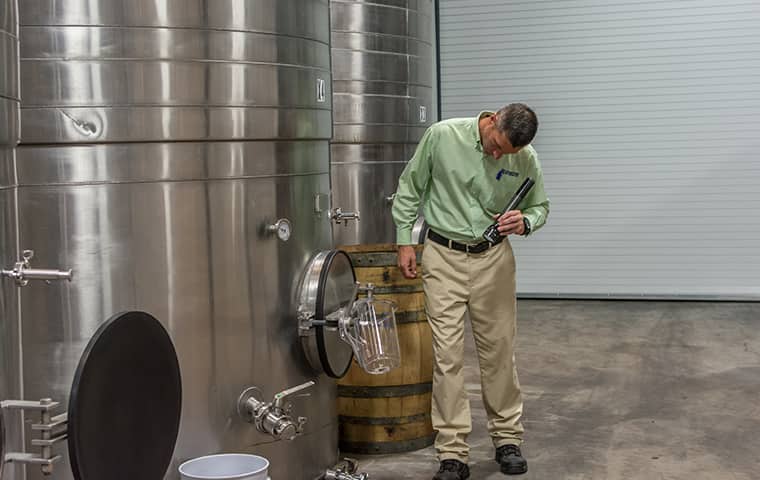 Forest Hills is a residential community, but that doesn't mean that the people living inside its borders won't need pest protection for their business located in a nearby business district. The professionals at All-American Pest Control take pride in having over 50 years of experience in the pest control industry; we have worked hard to gain the trust of the Middle Tennessee business community. At All-American, we are committed to providing commercial pest control services that work to eliminate current pest problems in your facility and provide you with the solutions needed to prevent future pest problems - protecting your facility, your staff, and your customers from dangerous and damaging pests.
Why Choose All-American Pest Control in Forest Hills, TN
Reliability, teamwork, and respect apply to every service we provide to every customer. At All-American Pest Control, we are all committed to getting rid of big or small pest problems in your Tennessee home or business. Nuisance, dangerous, and damaging pests like ants, mice, spiders, roaches, termites, and stinging insects are no match for our experts! We provide all of our local Middle Tennessee customers with exceptional pest control services that are always completed on time by friendly, trained, and experienced local employees who are familiar with local pests and the local area. We are also proud to say that we are a QualityPro certified company and are nationally recognized leaders in the pest control industry!

Give us a call today and find out why so many Forest Hills, Tennessee, residents trust all of their pest control needs to All-American Pest Control!