A complete guide to common fall pests in Nashville, TN.
Critters like to get into our Tennessee homes, especially in the fall when it starts getting cooler outside. That's because we keep our homes warm in the fall, especially toward the end when December temperatures can get chilly. If you've had trouble with pests in the past and you'd like to stop the fall invasion before it begins--or you're already dealing with fall pests getting in and you want them eliminated--we'd like you to know that the friendly service professionals at All-American Pest Control can help. Our team has the tools, training, and teamwork required to get pests out of your home and keep them out.
If pests have already invaded, we'll use Integrated Pest Management methods, green pest control solutions, and EPA-approved products to eliminate them. Once your home is free of pests, our year-round home pest control program, which targets the outside perimeter of your home where pests explore, congregate, and hide, will help to keep your home free of pests all year long.
The barrier we apply is strategic and comprehensive. Your service professional will make three passes around your home. During the first pass, a detailed inspection will be done. This inspection will identify entry points and conditions that are conducive to pest activity. Your service professional will also remove any spider webs that can be reached. The second pass is a perimeter application that addresses crawling pests. This perimeter application is residual and will continue to take down pests in between visits. The third pass is a misting application that is designed to get mosquitoes but also works to control other pests as well.
With this three-pass process, you get a highly effective barrier for keeping pests out. But no barrier is 100% effective. Don't believe any pest control company that tells you otherwise. Nashville pests are resourceful and resilient. And, from time to time, they can break through. If you ever see any pests in your home between visits, you don't have to worry. Our year-round home pest control program in Nashville covers that possibility. If you see pests between visits, just let us know. We'll come back, at no additional cost, and track down your problem.
What common pests can you expect to find invading your Nashville home this fall? Here are a few of the repeat offenders.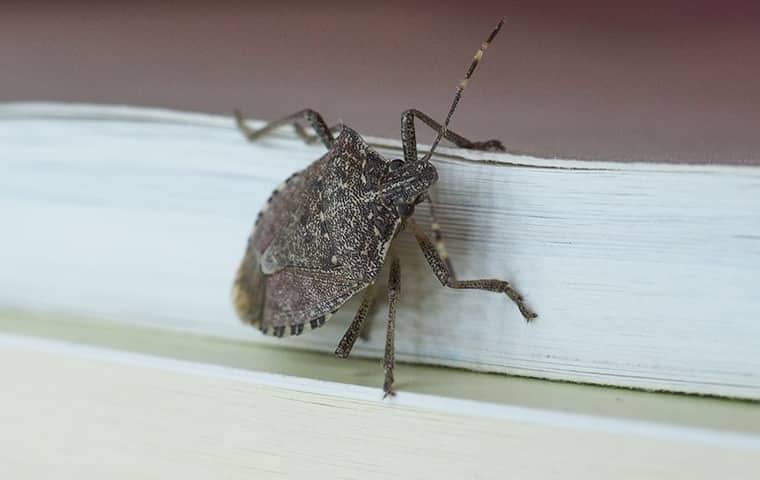 Ants
While ants may disappear outside in fall, they can be a pest all year round when they find a nice warm place inside your home. When ants appear, try to resist the urge to kill them with household cleaning products or some other quick-acting solution. Doing this isn't going to stop those ants and it is likely to make your problem worse over time. The best solution for ants is to eliminate them before they get into your home. This is where a barrier treatment really shines.
Mice
This common home invader doesn't need much of a hole or gap to get into your home. A mouse can squeeze through a hole the size of a dime. Mice can also chew a hole to gain access to your home. If they get into your home, it is very difficult to get rid of them. DIY mice control has many pitfalls. A better way to deal with mice is to catch them before they get into your home. Rodent monitoring and control is included in our year-round pest service.
Stink Bugs and Asian Lady Beetles
While these two fall pests in Nashville have many differences, they do many of the same things. They both look for a place to hide from the cold and they can get into homes during the fall months. They both climb in curtains and cling to walls. And they both can be annoying to have around. A vacuum is helpful for dealing with these pests when they get in, but it is a lot nicer to keep them from getting in. A barrier treatment is the best way to reduce overwintering pests.
Termites
Many people think that termites become inactive in the winter. This is a myth. Our service professionals have uncovered active termites in Tennessee under a cover of snow! That is why no home should be without year-round termite protection. There is no better way to protect a home from subterranean termites than the Sentricon® System with Always Active™, which can be bundled into our year-round pest control program. So bundle up this fall and stay protected through the winter!
There is no way to prevent pests from invading 100% of the time but, with year-round pest control performed by a licensed and certified Nashville pest control professional, you'll have the best possible chance of staying pest-free. At All-American, you won't get inflated promises, only great results.
We're Ready To Help
Call Our Office or Fill Out The Form to Schedule Service Now
View Our Home Pest Control Services Offerings