We have a wide variety of businesses in Nashville. Each has its own pest control challenges to consider. One business may be concerned about stored-product pests, while another may not be. One may be concerned about mosquitoes disturbing guests in outdoor areas, while another may not cater to guests at all. One business may need to consider termite protection to safeguard real estate investments, while another may not have any real estate to protect. We don't know what your specific pest control challenges are, but we can tell you this, no business should be without an effective Nashville pest control program designed and maintained by professionals. Here's why.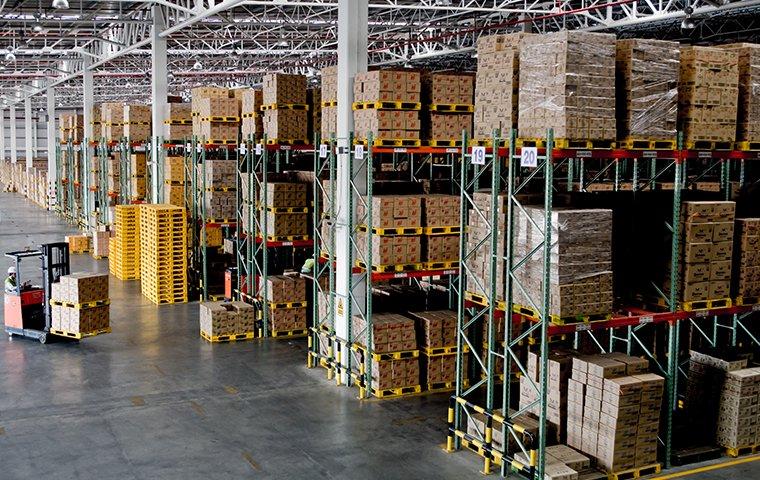 1. Pests Can Ruin A Good Reputation
In this age of social media, every customer that enters your business or buys your products can tarnish your reputation. Word of mouth used to travel like wildfire. Now it travels at the speed of light. It isn't just bad reviews that can harm your reputation. When a customer has a bad experience, they can impact the buying decision of their friends and relatives with a negative post. No business needs this kind of publicity. If you do your own pest control, or have someone inexperienced taking care of it, the results can be less than desirable.
2. Poor Pest Control Can Impact Your Bottom Line
It is amazing how many ways pests in Nashville can harm a business. An improper pest control plan can lead to contaminated products, a product recall, failed inspections, business closure, loss of customers or tenants, destroyed property, and more. When you have a licensed pest professional address pest pressures, you get the best results and you protect your bottom line.
3. Professionals Use Products That Are Least Toxic
There are many ways to control pests. Some are far more toxic than others. A professional will select products and strategies that bring pest threats below the required threshold. In many cases, no pest control products need to be used. Some pests can be managed by sealing potential entry points, implementing effective sanitation programs, or by altering conditions to eliminate potential habitats. In cases where control products are needed, professionals use products that are scientifically engineered to prevent development, such as the use of insect growth regulators (IGRs).
4. Professionals Adhere To Guidelines
Are you familiar with the Federal Meat, Poultry and Egg Products Inspection Act? How about the Food Safety Modernization Act? It may not be enough to simply have a pest control program that eliminates pests. There are governmental rules and regulations that must be followed to ensure governmental compliance. A pest professional is familiar with the laws that govern pest control.
5. Effective Pest Control Increases Productivity
Studies have shown that businesses that have implemented Integrated Pest Management (IPM) programs have seen surprising increases in productivity, even in businesses where you might not think pests would be an issue, such as banks and office buildings. As turns out, employees perform better when they work in a pest-free environment.
What's Your Plan?
If you don't have a commercial pest control program for your Nashville business, let one of our service team members guide you in putting a plan in place. All-American Pest Control is a leader in the pest control industry. We offer expert customization to meet the specific needs and budgets of our customers.
Here are a few more benefits you can expect with All-American Pest Control:
We offer a free business evaluation.

We use Integrated Pest Management and select smart, eco-friendly solutions first.

We never cut corners.

We get great results because we go the extra mile to hire great people.

We keep our staff trained and certified.

We show up on time, every time, with a smile.

We answer the phone when our customers call.

If we make a mistake, we make it right.

Our team is backed by nearly 60 years of pest control experience.

We do what we say we're going to do.

We bill accurately and provide a variety of payment options.
If you'd like to learn more, we'd love to talk with you. Speak with us today and schedule a consultation and to learn more about our commercial and residential pest control services in Nashville. We're standing ready to help.
We're Ready To Help
Call Our Office or Fill Out The Form to Schedule Service Now
View Our Home Pest Control Services Offerings