The Problems With Pests In Your West Nashville Home
Along with an increase in temperature and outdoor fun, summer also means an increase in pest activity. Pests all across the country including those species common to West Nashville increase their activity in the summer while foraging for food, nesting, and breeding. Unfortunately, this also means more occurrences of pests making their way into West Nashville homes and businesses. More than a nuisance, pests can spread disease, harm personal property and cause serious damage to structures. Some common summer pests that you should be aware of include spiders, mosquitoes, termites, ticks and fleas, and ants.
We're Ready To Help
Request a FREE evaluation or get a quote over the phone.
Mosquito Control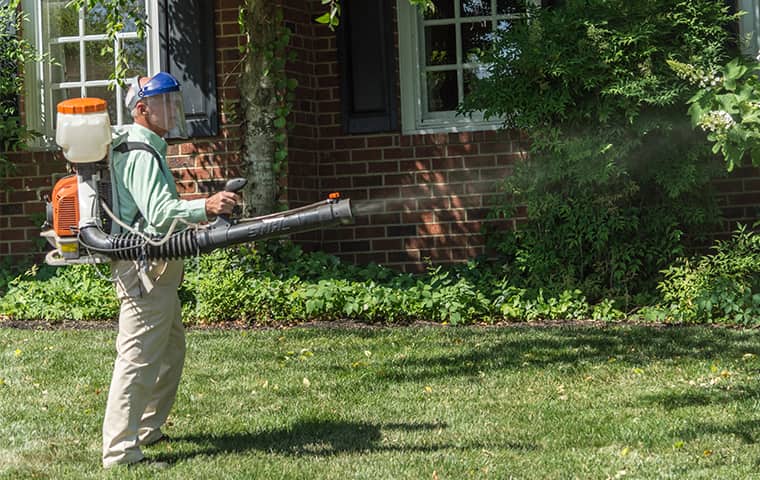 Mosquitoes are typically active during the summer months and, because they carry diseases that can be spread to humans and pets, they are considered to be dangerous.
These biting bugs can transmit West Nile virus and other serious diseases. They are also a threat to pets with their ability to transmit canine heartworms.
All-American offers mosquito control services that also combat outdoor flies, Japanese beetles, spiders, and box elder bugs.
Contact us today to learn more about this service.