Pest Control In Springfield, TN
Springfield, Tennessee is a historic and pleasant community located in the beautiful and agricultural rich Robertson County. Springfield offers its residents a safe, laid-back environment to live and raise a family in, and the best part - it is only a short 30-minute drive to downtown Nashville! Living in Springfield means that you can have a quiet, serene place to call home while being in very close proximity to all our state capital's amenities and plentiful entertainment and music options. The pest professionals here at All-American Pest Control understand how important your family and home are to you which is why we offer effective pest control services that can quickly and discreetly eliminate any pest problem in any Springfield home or business. Let the All-American Pest Control family take care of your Springfield family!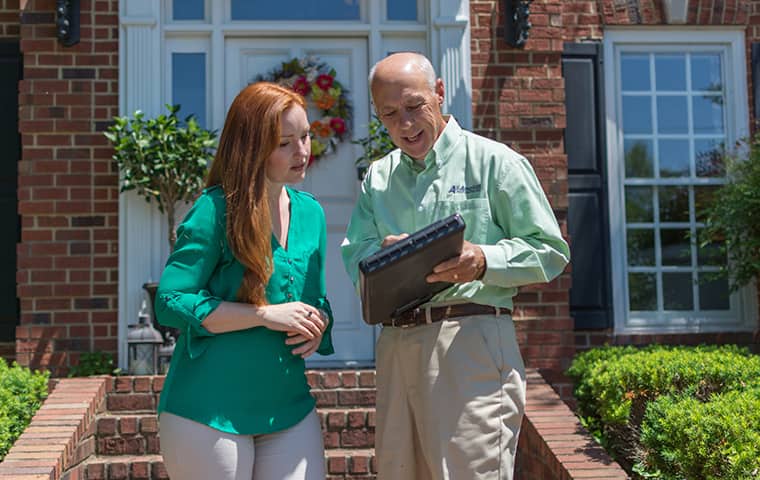 Home Pest Control Programs in Springfield, TN
Putting a year-round pest control program in place is the ideal way for any Springfield homeowner to protect their property from pests that are not only a nuisance, but that can also cause damage and spread diseases to you, your family, and your pets.
Benefits of choosing one of our year-round residential pest control programs include:
From basic to all-inclusive, we have a program for you. Contact us today to learn more about any one of our three residential pest control programs.
We're Ready To Help
Call Our Office or Fill Out The Form to Schedule Service Now
Protect Your Springfield, TN Business from Pests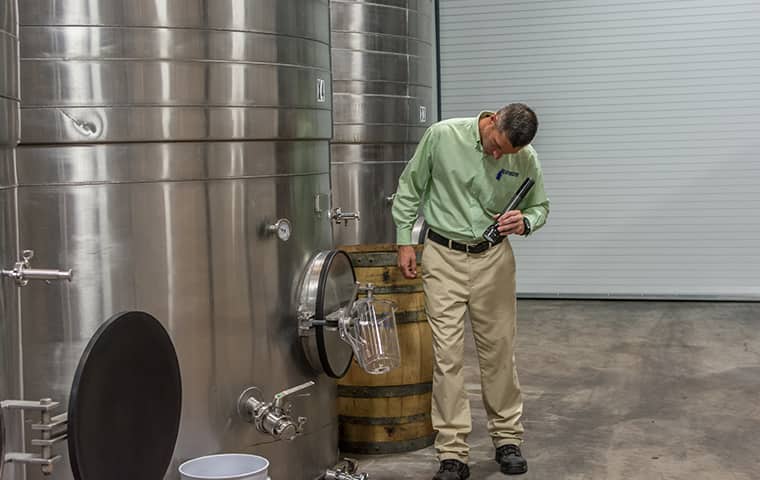 At All-American Pest Control, we take great pride in our commitment to provide our commercial customers with effective pest control solutions that eliminate and prevent problems with insects, roaches, rodents, and more.
We have over 50 years of experience in the commercial pest control industry, and our professionals are trained and understand how to protect your business from the pests that live in our region. All-American Pest Control provides on-going services to ensure that pests are eliminated from your facility and that they will not return in the future.
Schedule an evaluation of your Springfield, Tennessee, commercial property today. Through this no-obligation evaluation, you will receive an assessment of your facility and more!
Why Choose All-American Pest Control in Springfield TN
All-American Pest Control is a local, family-owned company that has served home and business owners throughout Middle Tennessee since 1961. We are Quality-Pro certified; meaning we have exceeded the standards set by state and federal regulations in the areas of employee education, business operation, environmental stewardship, and consumer relations. We take pride in providing our Tennessee customers with exceptional pest control services that are always completed on time by friendly, trained, and experienced local employees who are familiar with pests that are common in Springfield.
How To Get Rid Of Fleas In Springfield
Fleas that invade your Springfield property can cause significant health issues; not only are flea bites itchy and annoying, but they spread serious diseases such as plague, murine typhus, and cat scratch disease. Fleas can transfer tapeworms to you or any pets in your home and heartworms to your pets and may trigger allergic reactions and cause itchiness or anxiety.
If you've noticed that fleas are invading your Springfield property, your first step should be treating any pets that live with you. Obtain a flea preventative medication from your vet and apply this to your animals; this helps you to stop most flea infestations at the source.
After you treat your pets, take steps to declutter and clean your home. You should wash pet bedding and all fabrics in hot water and vacuum the carpeting and upholstered furniture in your home. Sweep and dust all other floorings. These cleaning activities help eliminate fleas or flea eggs you can't see hiding around your property.
For more help removing fleas in Springfield or safeguarding your property against these tiny jumping pests, contact All-American Pest Control today.
Four Ways You're Unknowingly Attracting Mosquitoes In Springfield
Mosquitoes are more than just pesky buzzing insects; they can be dangerous pest invaders, especially in large numbers. It's essential to ensure mosquitoes are not attracted to your Springfield property, where they can potentially grow their numbers and bite you or those you love. Here we list four ways you may be unknowingly attracting this pest so you can remedy these issues:
Areas of standing water around your property easily attract mosquitoes looking to breed: Eliminate all standing water inside and outside your property and be thorough, as it only takes a few inches to attract this pest.
Shaded, humid areas are prime mosquito hiding spots: Cut back long grasses and overgrown bushes or trees, and remove yard debris to eliminate harborage areas.
Mosquitoes love the easy access to humans or animals to bite: Always protect yourself with long-sleeved clothing or mosquito repellants when spending prolonged time outdoors.
Certain lotions, perfumes, and colognes with floral or sweet scents attract mosquitoes: Avoid using these scents when spending lots of time outdoors.
Remember, mosquito bites can be serious. Symptoms of a mosquito-transferred illness include swelling, pain, rash, nausea, and dizziness after being bitten; seek medical attention immediately if you notice these symptoms after receiving a mosquito bite.
If you need further help with mosquito control around your Springfield property, contact our team at All-American Pest Control immediately.
What Every Springfield Homeowner Ought To Know About Stinging Insects
Stinging insects in Springfield aren't just a nuisance. In many cases, they can pose a serious threat to the safety of your family and loved ones. These pests are known to cause painful stings that can trigger allergic reactions, and their nests can quickly become a major problem near residential properties.
Every Springfield homeowner should know that stinging insects can be deadly to people and pets. Venomous stings can cause anaphylactic shock in at-risk persons, resulting in hospitalizations during the active season.
If you have noticed a stinging insect colony around your property, it will be important to act quickly and calmly. The team at All-American Pest Control can provide the treatments you need to keep these pests away and provide support and reassurance throughout the removal process. Don't wait for nests to become an issue around your Springfield home. Contact us today to learn more about our stinging insect prevention and removal services.