Spring Hill Pest Control Services From All-American
For effective Spring Hill pest control, you can count on the folks here at All-American Pest Control Inc. In fact, our locally owned and family operated pest control company has been serving the residents and business owners of Spring Hill and Middle Tennessee since 1961. And because our pest control professionals and management live and work in the areas we are serving, we really understand our customers' needs. Reliability, teamwork and respect are the core values that each one of our employees believes in and applies to every service that they are providing. If you need Spring Hill Tennessee pest control for an active infestation or for help with pest prevention services, All-American can help! We offer an array of pest control solutions to help property owners achieve and maintain pest-free conditions in and around their homes and businesses.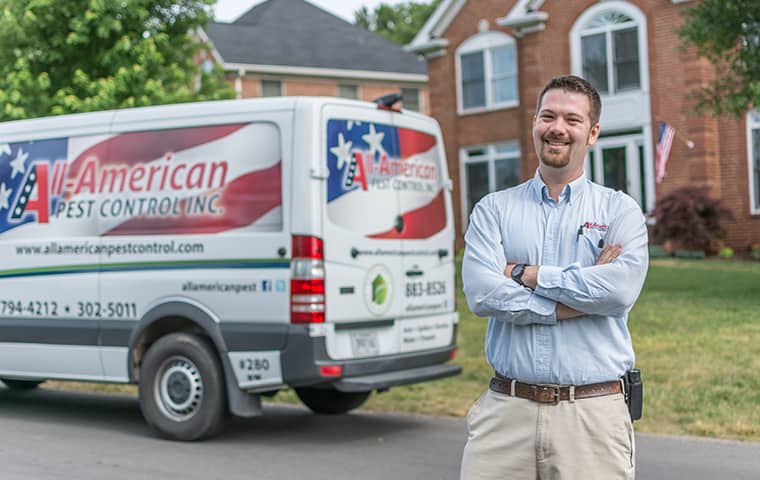 Spring Hill Pest Control For Homes
Our home pest control in Spring Hill is designed to help homeowners protect their homes and families from pests and the problems they cause. In fact, our Perimeter Pest Control program covers 47 different pest species, which includes detailed exterior treatments, interior service as needed. Benefits of this comprehensive program include no annual contract and treatment between scheduled visits (at no charge to you!). Whether you have a mouse in the house (or several), ants in the kitchen or another type pest problem(s), our trained technicians will work with you to eliminate them completely from your Spring Hill home. In addition to our Perimeter Pest Control program, we also offer:
If your efforts to get rid of nuisance and potentially damaging pests have not been successful, give us a call to learn more about our residential pest control services in Spring Hill, TN.
Termite Control In Spring Hill, TN
If you find yourself in need of Spring Hill termite control, All-American's termite professionals can safely and efficiently eliminate your termite problems. We use the Sentricon® Termite Colony Elimination System which works to not only get rid of active termite colonies but also protect your home from future termite infestations. The Sentricon® System is a very environmentally friendly and non-invasive way to eliminate termites from your property. Bait stations are strategically placed around your property without any drilling, digging or trenching; the termites are attracted to the bait, which they feed on and spread throughout their colony, eliminating all of its members. But it doesn't stop there! The termite baiting system and your Authorized Operator from All-American Pest Control continue to monitor your property for termite activity to ensure that these wood destroying insects don't have the chance to re-establish. If you've noticed signs of termites, have found termite damage in your home, have witnessed a termite swarm on your property or simply want to be proactive, contact the experienced Spring Hill termite exterminators at All-American today!
We're Ready To Help
Call Our Office or Fill Out The Form to Schedule Service Now
Commercial Pest Control For Spring Hill Business Owners And Managers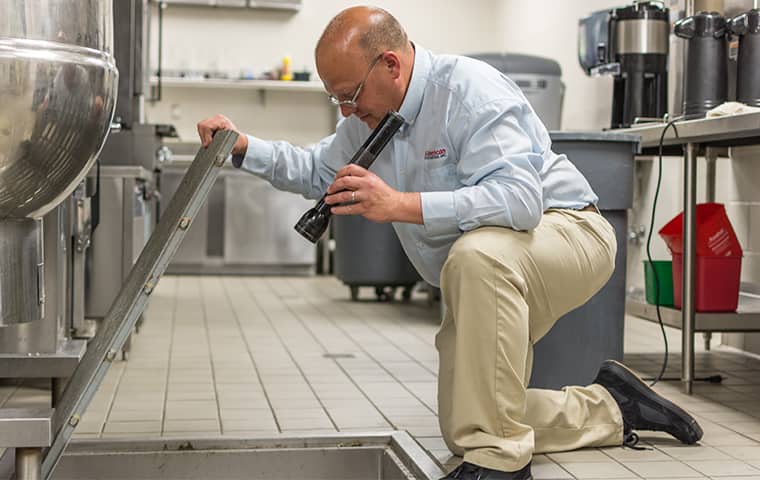 As business owners ourselves we know how important reputation is to any company. We also know that partnering with a reliable commercial pest control provider is a key component to ensuring that your business maintains a good reputation within the community.
At All-American, we offer free business evaluations to help businesses identify pest pressures and includes treatment recommendations based on our findings. We'll be happy to customize a commercial pest control plan to suit your facility's unique needs. No matter how large or small your business is All-American Pest Control Inc. is able to ensure that it is kept pest free.
For commercial pest control in Spring Hill, Tennessee, you can trust All-American and our Spring Hill exterminators!
Are You Looking For Green Pest Control In Spring Hill? We Can Help!
If you are looking for green pest control in Spring Hill, All-American Pest Control has options for you. Just like our traditional pest control methods our Green Choice Pest Control program protects your home from over 47 species of pests no matter what season it may be. Our trained technicians will provide you with detailed exterior treatments; by focusing on the outside of your home we can prevent pests from making their way inside your home. With this program, we use an all-natural plant based material called Essentria™ to treat any pest problems that do occur and need to be eliminated.
Contact All-American Pest Control For Spring Hill Pest Control
Don't delay; contact All-American for detailed information on any of our Spring Hill pest control services including home or business pest control services, bed bug control, termite protection or green pest control. We are ready to help you resolve your pest problems and stay pest free all year long!