Pest Control In Madison, TN
All-American Pest Control delivers dependable, effective, modern pest control services to the residents living in Middle Tennessee. We are a locally owned and operated company that delivers high-quality services and that understands the year-round pest pressures that our residential and commercial customers face. Since 1961 we have been serving communities like Madison, keeping homes, businesses, and people safe from pests. To learn more about how we can help protect your Madison, TN home or business from common Tennessee pests including spiders, ants, bed bugs, mice, roaches, stinging insects and more, get in touch with All-American Pest Control today!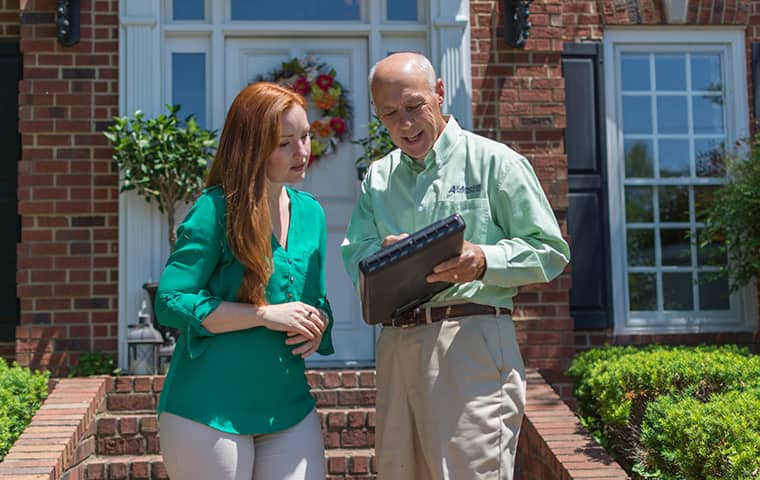 Home Pest Control Services In Madison, TN
Partner with All-American Pest Control so that we can work together to put into place a pest control program that will eliminate and control common household pests in your Madison home throughout the entire year! 12 months of continuous, dependable pest control services to keep your property and family safe from pests. At All-American we offer 3 different year-round programs for our homeowners to choose from, making sure that all our customer's exact needs and budgets are being met. By choosing any of our home pest control programs you will be sure to receive protection against over 47 common household pests, spider web removal, exterior preventative applications, outdoor misting treatments, and indoor treatments at your request. Also, our home pest control programs provide our customers with the peace of mind knowing that our professionals will come back, at no charge, to take care of pest problems that may pop-up in between visits. To learn the specific details about any of our three year-round home pest control programs (Perimeter, All-For-One Advantage, or All-For-One Complete) or to schedule your free, no-obligation home evaluation, give us a call! In addition to our year-round residential pest control programs we also offer targeted programs which were developed to eliminate and control termites and/or stinging and biting insects!
How To Avoid Brown Recluse Spiders In Madison, TN
Spiders are very common household invading pests found throughout Tennessee. While most of the spiders invading Madison properties are not particularly dangerous, there are a few that pose serious health risks to people, including the brown recluse spider. Brown recluse spiders are not aggressive but will bite if they are accidentally handled or they feel threatened. The venom from a brown recluse spider bite can cause redness around the bite and blistering, and the skin around the bite will eventually become necrotic and ulcerate; the open wound is prone to infestation and can take months to heal. So while a bite from a brown recluse spider is not usually life-threatening, they are definitely not a spider that you want to be bitten by! To help protect yourself and family from accidentally coming into contact with a brown recluse spider we offer the following tips:
Shake out items of clothing and shoes before putting them on
Wear gloves when moving boxes from a storage area or when working outside in your shed, garage, or in piles of organic debris
Inspect the exterior of your home, sealing any cracks or crevices found.
Keep clutter in storage areas to a minimum. The more clutter you have the more places there are for these venomous spiders to hide
Put into place a year-round pest control program to get rid of the insects found living inside of your home that may be attracting brown recluse spiders to it
If you are seeing brown recluse spiders or other spider species in and around your home, contact All-American Pest Control today to get the expert help needed to eliminate them and prevent them from returning!
We're Ready To Help
Call Our Office or Fill Out The Form to Schedule Service Now
Commercial Pest Control Services In Madison, TN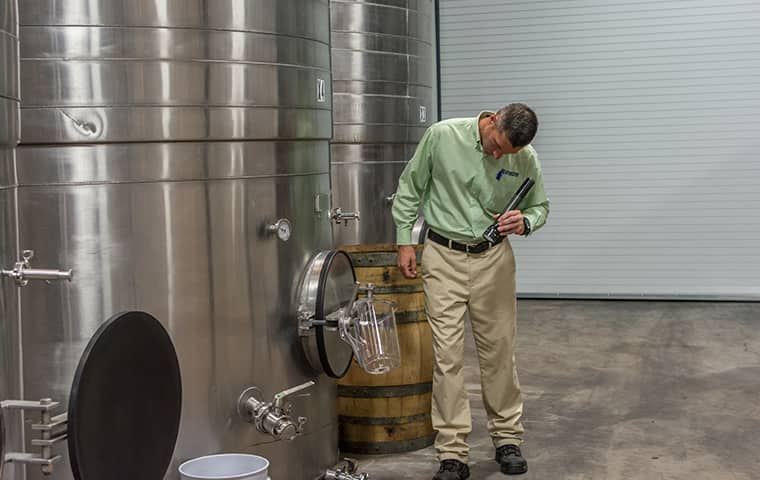 Protect your Madison business from being invaded and damaged by Tennessee pests with the help of the professionals found at All-American Pest Control. Roaches, ants, spiders, mice, stinging insects and other pests can cause serious problems inside of your business and to its reputation. We have over 50 years of experience in the commercial pest control industry and offer tailored pest management solutions that meet the unique needs of every industry we serve. All-American Pest Control is a locally owned and operated pest control company. We live in the same areas we work, and therefore we have a deep understanding of the pest pressures business owners in middle Tennessee face every day. At All-American Pest Control we serve a wide variety of Madison businesses, including:
Lodging Facilities
Hospitals and Nursing Homes
Retail Stores
Restaurants and Bars
Warehouses
Apartment and Condo Complexes
And more!
To schedule an evaluation of your Madison commercial property by one of our highly trained and skilled professionals, call us today!
What Madison Homeowners Need To Know About Termites

Numerous species of termites live in Tennessee and cause havoc for Madison residents. Subterranean termites are the most common and live underground in the soil. They'll build mud tubes to reach structures, feeding on the wood inside your home.
Unlike many pests that invade properties, termites remain hidden during their stay. They start eating wood slowly and from the inside, sometimes taking years to cause visible damage. This process makes them hard to discover since you usually won't see the insects themselves. Fortunately, there are some clues that termites are on your property, including:
Mud tubes outside your home
Soft and hollow-sounding wood
Blistered or darkened wood
Uneven or bubbling paint
Swarmer wings near windows and doors
Termites will continue to cause damage to your home if you don't address infestations, so you should call the professionals at All-American Pest Control when you notice any of these signs. We'll inspect your property to find termites and eliminate the infestation with bait stations, trench and treat, and spot treatments.
If termites have been in your home before, they can come back. Our services enable us to keep these pests away from your house or remove them if they enter. Contact us to learn more about our termite control services.
How To Prevent Rodents In Madison
Various rodents live in Manatee County and invade Madison properties. Some rodents only infest yards, digging holes in your lawn and eating from your garden. Mice and rats invade buildings, causing damage and spreading illnesses. Unfortunately, these two types of rodents are the most common.
Most mice and rats invade homes through entry points in your exterior and live behind walls or appliances. They'll chew on electrical wires to file their teeth, potentially causing fires. Roof rats are common in Tennessee, climbing trees to access your attic. They can squeeze through holes in your roof and damage insulation.
Buildings are susceptible to damage immediately after rodents invade, so the best way to avoid these problems is to prevent their entry. Some rodent prevention tips for your Madison home include:
Move wood and debris piles away from your building.
Close holes and gaps in your building's exterior.
Remove sources of moisture.
Keep food in airtight and rodent-proof containers.
Dispose of trash regularly.
Our state-certified technicians will inspect your property to find rodents and vulnerable parts of your home that provide entry. We'll use baiting and trapping techniques to remove the pests and identify entry points to prevent future incursions.
Rodents can cause significant problems when they invade your Madison property. Let us know if rodents are around your home or business so we can help.