Reliable Exterminators In Hillsboro Village
All-American Pest Control is a family owned and operated pest control company providing reliable pest control services to home and business owners since 1961. At All-American, we take great pride in offering not only quality customer service but local service as well. If ever you need, you can call and talk to the owner directly. For a local pest control who understands your pest problem, whether it be mice, spiders or ants, contact All-American Pest Control today!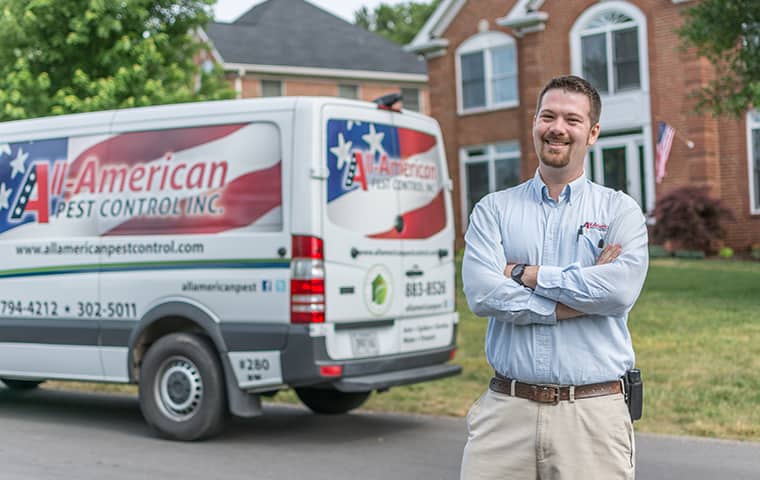 Brown Recluse Spider Control
There are several types of spiders in Tennessee that can pose a threat to you and your family. One such spider is the brown recluse. The brown recluse spider is especially dangerous because it hides in dark places and spaces, so you may not see it until it's too late (and not everyone shows immediate signs of poisoning). Brown recluse spider bites can be especially dangerous to the elderly and young children. At All-American Pest Control, we offer free home evaluations for spider infestations. If we discover a problem, we offer a brown recluse spider service that will address tight, hard to get to areas (such as crawl spaces and basements) and wall voids, where brown recluse spiders like to live. We will also treat cracks and crevices outside your home to prevent the brown recluse spider from getting inside. If you suspect brown recluse spiders are in your home, contact us today for more information.
We're Ready To Help
Call Our Office or Fill Out The Form to Schedule Service Now
Green Pest Control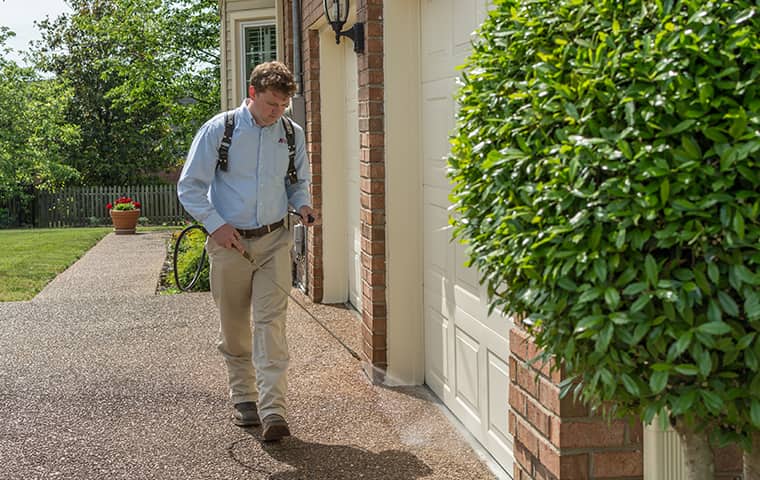 At All-American Pest Control, it's not only important to prevent and treat pest problems, but also to do it in an environmentally-friendly way. We offer home and business owners an alternative to traditional pest control with our Green Choice Pest Control program. With Green Choice, we are able to protect your home or your business from 47 different pests with a focus on treating the outside before the pests can find their way inside. And, if a problem should arise inside your home or business, we take care of it at no additional charge. This approach is especially popular when dealing with termites. All American proudly offers the Sentricon® Termite Colony Elimination System for termite control, which keeps these pests out of your home without interfering with the environment. No drilling or trenching is required and it's safe to use around pets, fish, and birds. For more information on our Green Choice pest control program or the Sentricon® system for termite control, contact All-American Pest Control today.
Additional Pest Control Services in Hillsboro Village
All-American Pest Control is a full-service pest control company, proudly offering a variety of services including:
Fire ant reduction
Mosquito reduction
For any and all pest problems in Hillsboro Village or throughout Middle Tennessee, All-American can help!