Pest Control In Goodlettsville, TN
Since 1961, All-American Pest Control has been offering commercial and residential pest control services to business and homeowners in Goodlettsville and throughout Tennessee. As a family owned and operated Goodlettsville pest control company, we strive to provide our customers with the highest quality, most effective, and affordable pest control solutions. For homeowners, we offer our Perimeter PLUS Pest Control and All-For-One bundled services. These year-round pest services have helped homeowners eliminate over 47 of the pests most commonly found in Tennessee. All-American's pest professionals always have the environment in mind when servicing your property. Our experts are specially trained to handle and execute pest treatments that, handled otherwise, could put your family and pets at risk. If you've noticed mouse droppings in the attic, found cockroaches running across your bathtub, or watched ants forage for food in your kitchen, trust All-American today to promptly and safely rid your property of pests.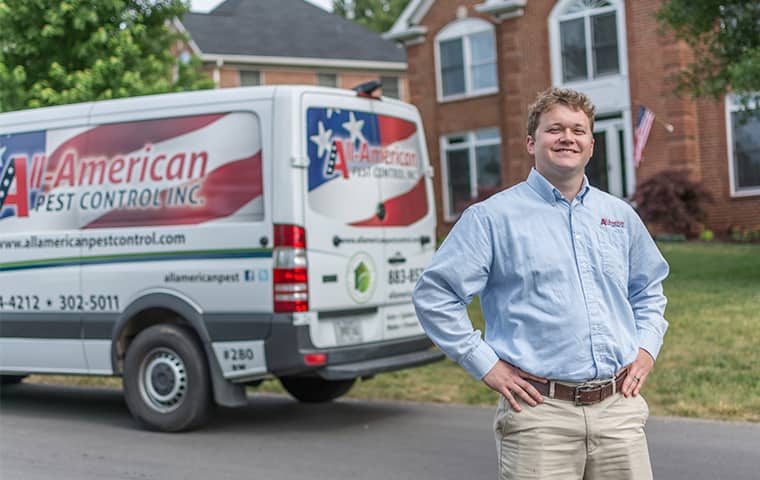 Common Household Pests In TN
Sometimes, despite an owner's best efforts, pests still find a way to enter our homes. Their visitation can create a world of worry as many insects and rodents can pose risks to our homes and our health. Some of the most common household pests to keep an eye out for on your Goodlettsville property are:
Ants
Spiders
Crickets
Mice
Cockroaches
Carpenter Bees
Fleas
Moths
Wasps
Mosquitoes
And Many More!
Don't let the pests rob you of your sanity!
We're Ready To Help
Call Our Office or Fill Out The Form to Schedule Service Now
Commercial Pest Control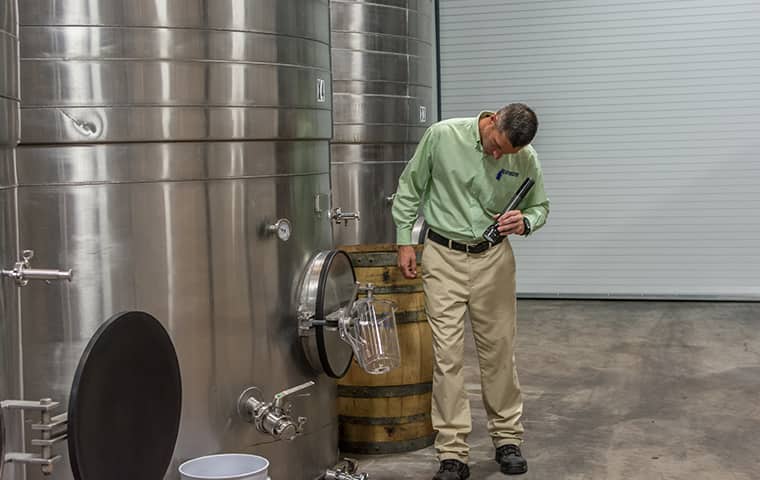 At All-American Pest Control, we understand the importance of keeping your business free of unwanted insects, rodents, and birds. With our commercial pest control services, we can help you achieve and maintain a pest-free environment in your business or facility.
Our commercial services can be customized to fit your specific pest problems. With a pest control plan tailored to your individual needs, our professionals can quickly eliminate current pest problems and ensure they will not return.
Let All-American Pest Control protect your business's image, brand, and reputation!
Brown Recluse Removal
Most people have heard of the dangerous brown recluse spider. However, many are unaware of what it looks like and how frequently you may come into contact with them. Brown recluse spiders are approximately ¼ to ¾ of an inch in size and are distinguishable by the violin-shaped mark on the top of their body. They tend to live in dark spaces such as closets, attics, basements, woodpiles, sheds, and inside cupboards. Brown recluse spiders are not aggressive, but when provoked they can inflict painful bites on their victim. The reaction to their bites can vary from pain and itching to necrosis and ulceration of the tissue, making this type of spider bite one you always want to have checked by a medical professional. Since these spiders are common in Tennessee, we offer a specific brown recluse spider service. With a thorough evaluation, effective spider control applications and preventative measures in the home, you can once again breathe easy. Contact us at All-American Pest Control today!