Every business can benefit from a high-quality commercial pest control program in Nashville.. When bugs and rodents get into your business, they can cause a lot of trouble. They can spread illness to you, your customers and your employees. They can damage your property and property you may be storing for others. If you have guests or tenants, pests can drive them away. Bugs and rodents can reduce the morale of your employees. They can lead to failed audits, increased inspections, bad press and more. These are all just the tip of the iceberg. But we're not telling you anything you don't know. You know that pests can harm your business. That's probably why you're here. You have pest threats and you need to hire a Nashville pest control company you can trust. Thank you for giving us a moment to tell you about the 5-Star Business Care Program from All-American Pest Control.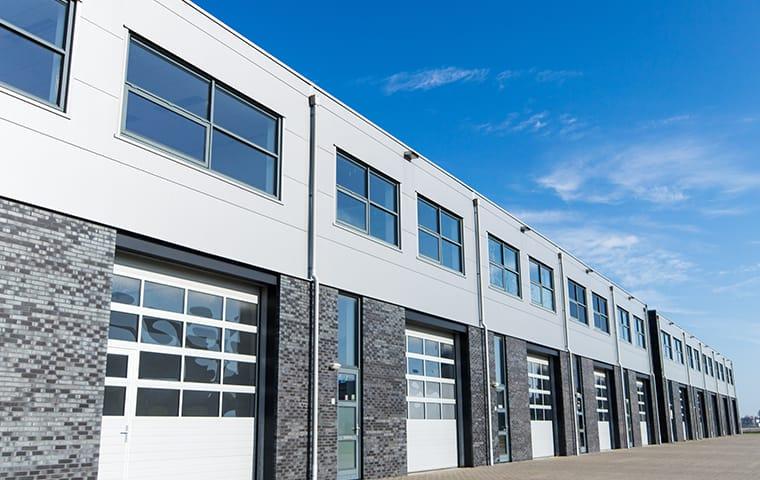 What You Can Expect From 5-Care Business Care
1. Effective Pest Control.
A quality commercial pest control program begins and ends with effective pest control. At All-American, we use the most advanced and trusted pest control strategies and products in the industry. You can expect our team members to use Integrated Pest Management, green pest control, EPA-approved pest products and state-of-the-art technologies to manage the pest threats around your commercial facility. Our service team members are licensed, certified and experienced. You'll always get the highest level of pest control service with each visit.
2. Professionalism From Beginning to End.
While effective pest control is important, it isn't the only important factor to consider when hiring a commercial pest control provider. Professionalism is also a key element to consider. Our team demonstrates professionalism by answering the phone promptly when you call, showing up on time, making decisions and holding ourselves accountable for our actions, and by listening to your concerns and adjusting your service to meet your needs.
3. Ongoing Support.
We provide proactive service visits to deal with pests "before" they get into your business. These service visits occur periodically throughout the year and they provide appropriate treatments for each season. If pests ever find a way in, we provide interior treatments to arrest infestations quickly and follow-up to make sure the problem is completely resolved. There is clear communication from start to finish so you are never left wondering when, or if, your pest problem is going to be corrected.
4. Accurate Billing.
Our team members never cut corners. You'll always get a fair price and you'll always get the highest level of pest control available. At the completion of service, you can trust that you will be billed accurately and that you will be given a variety of easy and convenient payment options.
5. Customized Service.
One size does not fit all. A small business doesn't need the level of assistance that a large manufacturing plant does, and a retail store doesn't need the level of pest control a wholesale food distributor requires. We will customize your program to meet the needs of your business. As your business grows and changes, we will make sure that your pest control program grows and changes with it. We've been at this for quite some time. In our more than 60 years of pest control, we've learned how to meet the pest control needs of growing businesses.
All-American's 5-Star Business Care Program is a smart choice for your Nashville business. We have the professionalism and experience to give you the support you need. Reach out to us today to request a free business evaluation. We'll send a licensed professional to do an inspection and guide you in setting up a program that will meet your budget and your specific needs. We can provide the service you need to protect your people, your profits and your reputation from the negative impact of Nashville pests. Let our team help your team make your business the best it can be. Schedule today and reach out to learn more about our commercial services along with our Nashville home pest control services.
We're Ready To Help
Call Our Office or Fill Out The Form to Schedule Service Now
View Our Home Pest Control Services Offerings