Protect Your Home And Business In The Gulch, TN
The Gulch is a neighborhood that epitomizes Nashville's passion for creativity. Combining high-end businesses with bold architecture, and leaving plenty of room for artistic expression, it is an area that invites innovation and energy. The Gulch provides an eco-friendly community that offers the incredible amenities that go along with urban life, enriching the lives of those who live around it. To help protect the phenomenal American business that this neighborhood provides, All-American Pest Control brings our own energy, along with experience and modern methodology. We offer our customers the very latest in environmentally friendly pest control and protection. By partnering with our locally owned and operated pest control company you can be sure that your Nashville property's pest problems will be completely taken care of in the "greenest" manner possible. Contact us today to learn why Middle Tennessee residents have been trusting All-American with their pest control needs for over 45 years!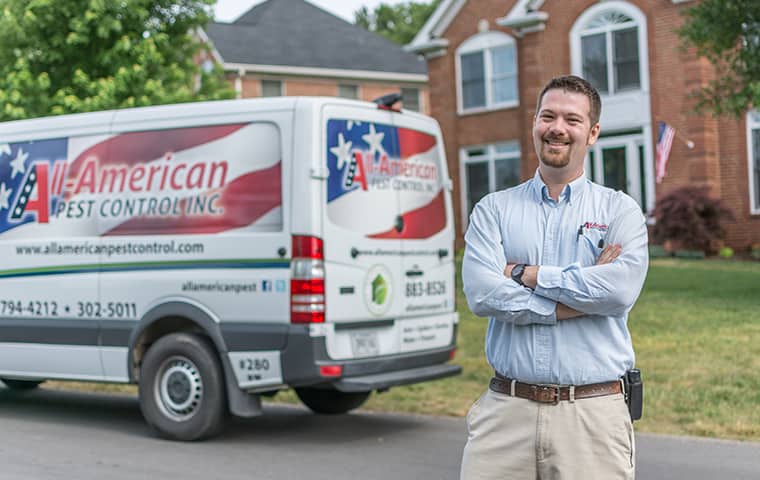 Home Pest Control Services in The Gulch, TN
The pest professionals at All-American Pest Control have developed pest control services that are specifically designed to meet the unique needs of our Middle Tennessee homeowners. We focus on the exterior of your home in order to stop the pests before they have the chance to get inside and cause trouble for you and your family. Our residential pest control programs include:
Perimeter Plus Pest Control program- In addition to providing year-round protection for over 47 different household pests. This program also provides spider web removal and outdoor misting treatments to provide protection against five common outdoor pests - mosquitoes, flies, Japanese beetles, boxelder bugs, and spiders.
All-For-One Advantage program- Year-round home pest control plus the benefits of termite colony elimination.
All-For-One Complete program- Year-round pest control for both your home and yard, in addition to termite colony elimination!
Termite protection- This service protects your home from termite damages by providing termite colony elimination using the Sentricon® System with Always Active™. It also includes a $1,000,000 termite damages repair warranty.
Stinging and biting insect yard treatments- This program protects your yard and family from fleas, ticks, chiggers, and fire ants.
If you're living by The Gulch, or anywhere in Middle Tennessee, contact us today to schedule your free, no-obligation home evaluation for your residential property.
We're Ready To Help
Call Our Office or Fill Out The Form to Schedule Service Now
Protect Your Business from Pests in The Gulch, TN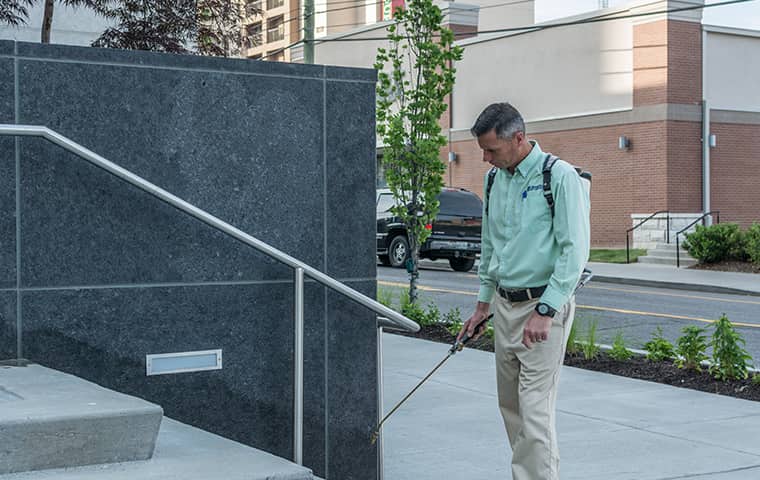 At All-American Pest Control we take great pride in our commitment to providing The Gulch's fantastic businesses with effective pest control solutions that eliminate and prevent problems with common invasive pests.
At All-American we provide on-going services that specifically target the pests that are problematic in our area, to ensure that pests are eliminated from your facility and that they will not return in the future. We tailor our commercial pest control services to meet the needs of every industry that we serve. Let us take away the pressure of protecting your business, customers, employees, and reputation from pests. You concentrate on running your business and we will concentrate on protecting it from the harmful effects of pests!
Schedule an evaluation of your commercial property in or around The Gulch today. Through this no-obligation evaluation, you will receive an assessment of your facility and can decide what pest control services we can offer you.
Termite Prevention Tips in The Gulch, TN
Termites are moisture seeking pests that feed on cellulose, particularly being attracted to wood and other organic materials that are decaying or that have been previously damaged by water. Termites are a highly destructive pest that is responsible for causing billions of dollars' worth of damages all across the country each year. To help make your property as unattractive to termites as possible it is extremely helpful to eliminate or reduce moisture as much as possible in and around your home, in addition to limiting the amount of soil to wood contact found on your property. Termite prevention tips include:
Repair leaking faucets, water pipes, and air conditioning units.
Divert water away from the house through properly functioning gutters and downspouts.
Inspect all exterior and interior areas of wood, including window frames, doorframes, and flooring for any noticeable changes or water damage, replacing any that are damaged.
Maintain an 18-inch gap between soil and any wood portions of your home.
Store firewood at least 20 feet away from the house.
Contact us today to learn more about how All-American Pest Control can help to protect your Nashville property from termites through Sentricon® with Always Active™ or through our conventional treatment options.
What Attracts Mosquitoes To My The Gulch Property?
You cannot sit outside in the late evening and enjoy the experience if you are swatting at biting insects that want to make a feast of you. The only long-term solution is mosquito control because simply spraying your body with repellants works for a short time and exposes you and your family to chemicals you do not need to be exposed to.
To establish control over these biting insects, you must understand what attracts them in your yard. Then you can make changes, so mosquitos go somewhere else.
Mosquito Attractions:
Standing water
Shaded areas the mosquitoes can rest in
Brush piles and woodpiles
Missing or ill-fitting window screens
The number one thing that attracts mosquitoes to your home is standing water. The water may be in a birdbath, a pet's water bowl, or a bucket or container sitting in the yard. The second attraction is bushes that offer the insects a place to get out of the sun and rest while they wait for the evening.
Home remedies and repellants do not prevent or eliminate mosquito presence as All-American Pest Control can. We will review the area and recommend the best protection plan for your property.
Ants Can Create Multiple Problems In Your The Gulch Home
When you live in the Gulch, there is no shortage of opportunities for ants to become an issue in your home. Ants can fit through nearly any crack or crevice that they find, and they are lured by the faintest whiff of something sweet. While ants are considered a nuisance pest, here are some of the issues that they can create:
The attraction of other pests, such as spiders, flies, and beetles
The spread of certain pathogens that lead to Salmonella and Clostridium
Mounds in your yard that you can trip over
Getting stung outside
An unaesthetic appearance of your driveway from mounds due to pavement ants
Overall unease by seeing them in your home
If you're looking for a reliable solution to your ant problems, consider professional services from All-American Pest Control. We offer quarterly and one-time visits to address pests like ants, and we use eco-conscious products in the process. For more information on our ant control services, please call us today.
How Are Cockroaches Getting Inside My Gulch Home?
Cockroaches in the Gulch are becoming harder and harder to remove, and they can be almost impossible to eliminate once they've decided to settle down. Species such as German roaches are experts at hiding and reproducing, and their populations can quickly spiral out of control if left unchecked.
However, infestations do not start without reason. There may be some ways that cockroaches are getting inside your Gulch home, endangering your property in the process.
Start by checking the home for any cracks and gaps. Seal these up immediately to prevent any further insects from getting inside.
Next, make sure that all food is properly stored and sealed. Cockroaches are attracted to the scent of food, and leaving any out will only make the problem worse.
In order to identify all entry points and possible attractant factors, it would be wise to partner with a cockroach removal expert such as All-American Pest Control. Submit an online contact form to book an inspection today.
What You Need To Know About Centipedes In The Gulch
Centipedes are common area pests that are known for their flattened, elongated body and their many pairs of legs. In fact, they can have between 30 – 354 legs (always an odd number of pairs). They have one pair of legs per body segment and measure anywhere from one to six inches long, depending on the species. Centipedes have elongated mandibles and two pairs of maxillae. They are yellowish gray/brown/red in color and have venomous glands that they use to paralyze their prey.
Centipedes move very slowly by making wave-like motions with their legs, and they curl into little balls when disturbed. They're attracted to sources of moisture and food inside your structure, and when the outside environment becomes too uncomfortable for them, they look for harborage areas indoors.
While they're certainly unpleasant to look at, experts don't really consider these nuisance pests harmful. Centipedes are venomous, but they're not fatal to humans, and that pretty much covers what you need to know about centipedes in the Gulch. If you think you may have a centipede problem on your property, get in touch with the experts at All-American Pest Control. We offer year-round centipede control and prevention solutions that you can rely on, so contact us today to learn more.