Common Types Of Spiders In Smyrna, Tennessee
Spiders are common pests in homes and businesses throughout Tennessee including in Smyrna. Often more abundant in homes towards the end of the summer and into the fall, spiders will make their way indoors as the weather starts to cool and the need for warm, secure shelter becomes a priority. And unfortunately, without proper help and precautions your home could host spiders this fall or even all year long. The three most common types of spiders in Tennessee include the brown recluse spider, the black widow spider and the house spider. The brown recluse is a poisonous spider that has a distinct brown violin shape on the top front of its body. Generally speaking, they only bite when startled or threatened, which is why it's always a good idea to shake out your shoes before putting them on. The black widow spider is another poisonous species that has a unique red hourglass shape on the underside of their belly. House spiders are generally not considered to be dangerous and are yellowish brown in color and have long slender legs. If you currently have a spider problem or would like to protect yourself from a spider problem this fall the most effective control and treatment measures are those that are completed by a Smyrna pest control expert.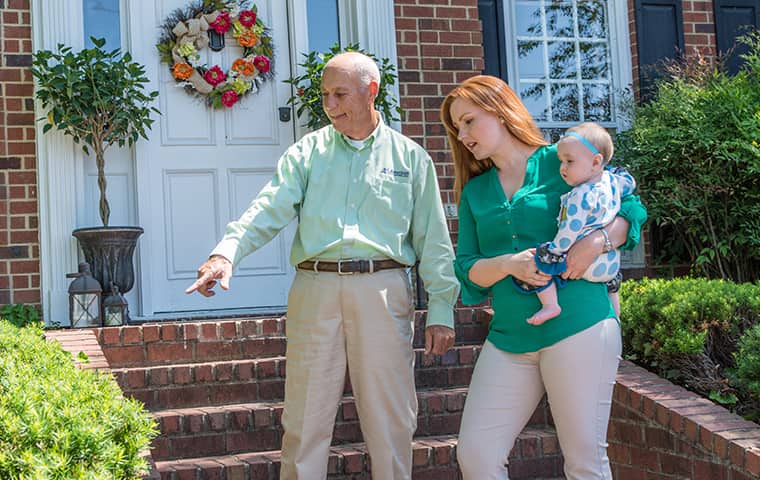 Problems Associated With Spider Infestations
Having spiders in your home is not just a creepy nuisance; there is a risk to health as well. Venomous spiders in Tennessee like the black widow and brown recluse can cause serious health problems for people; the venom from both species can lead to severe allergic reactions that need medical attention. In fact no matter what species and especially if you are unsure of what type of spider has bitten you, you should seek out medical attention to prevent a serious complication from happening. Spiders will also build and re-build their webs throughout your home leaving an unsightly mess behind. Spiders are very reclusive and it is often very difficult to find where they are hiding in your home or outbuildings without help from a professional.
Spider Prevention Tips From All-American Pest Control
Luckily along with seeking professional help there are some things that you can do around your property to help prevent spiders from choosing it to live in or on. Spider prevention tips include:
Trim trees and bushes back away from your building. This will prevent spiders from using their branches as a bridge to your home and from using them as a hiding spot.
Treat for other species of insects in your home, if there aren't any food sources spiders will not choose your home to build their nests in.
Seal cracks and crevices in your foundation.
Caulk around windows and doors.
Replace or repair screens while holes or tears.
Reduce the amount of humidity in your home.
Reduce the clutter in basement, attic and closet areas to reduce the amount are places that they can hide in.
Reduce the amount of time that exterior doors are kept open.
Check out our blog for 12 ways to avoid a spider bite and other helpful spider information and prevention tips.
We're Ready To Help
Call Our Office or Fill Out The Form to Schedule Service Now
Spider Control In Smyrna Tennessee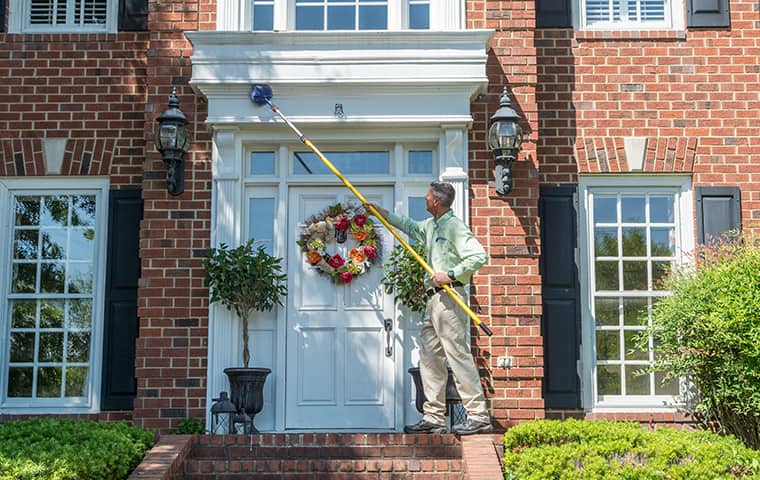 At All-American Pest Control, we have several different home pest control services available to combat spiders along with other household pests depending on you and your home's unique needs. Our programs include:
• Perimeter PLUS Pest Control - This program includes the same services and protection against spiders and other common household pests as above along with protection against these outdoor pests: mosquitoes, flies, and Japanese beetles. It also targets spiders in your landscape and includes an intensive box elder bug treatment.
• Brown recluse spider control - Includes an inspection and evaluation of your home and property and includes a thorough treatment of your crawlspace and/or basement areas, an interior application at the base of closets, around furniture, behind bed frames and other spider resting spots found in your home, treatments to wall voids and other inaccessible areas, attic treatments, exterior applications to perimeter cracks and crevices, and finally exterior web removal.
To learn more about our spider control in Smyrna, please give us a call.
Commercial Pest Control In Smyrna TN
At All-American we know that spiders are not just a problem for homeowners, they and other pests can cause big headaches for business owners. That is why at All-American Pest Control we offer customized commercial pest control programs. As business owners ourselves we know and understand how important quick, reliable effective service is to you and your business. We will solve the current problems that you are having with spiders or other pests, and work with you in a cost-effective manner to prevent future problems from occurring. Contact us today for more information on our pest management programs for businesses in Smyrna and throughout Middle Tennessee.
Additional Smyrna Pest Services
All-American Pest Control Inc. is a quality pest control company that has been serving the residents and business owners of middle Tennessee since 1961. We both live and work in the area we are serving and are therefore able to really understand our customers' needs. Reliability, teamwork and respect are core values that each one of our employees believes in and applies to every service they provide. Along with providing residential and commercial pest control to the resident of Smyrna we also have services that include:
Fire ant reduction
Mosquito reduction services
Contact us today and speak to one of our professionals to get more information about spider control in Smyrna, for information about any of our pest control services, or to schedule a free home evaluation or business evaluation!