Home Pest Control in Leipers Fork, Tennessee
Living in Tennessee means that at one time or another you are going to come into contact with pests either inside or outside your home. Pests that aren't just a nuisance, some can bite, sting, contaminate food, and even damage property. By partnering with All-American Pest Control we can work together to put into place a pest control program that will eliminate and control common household pests throughout the entire year!
All of our home pest control programs provide protection for over 47 pests; our experts will focus on the exterior of your home in order to stop invading pests from being able to get inside. For added peace of mind, know that through our home pest control programs our professionals will come back at no charge to take care of pests problems that may pop-up in between visits.
All-For-One Complete Pest Control
Contact us today to receive more information about any of our home pest control programs. Our experts would also be happy to talk to you about our Green Choice Pest Control Program to see if it is right for your Leipers Fork home and family!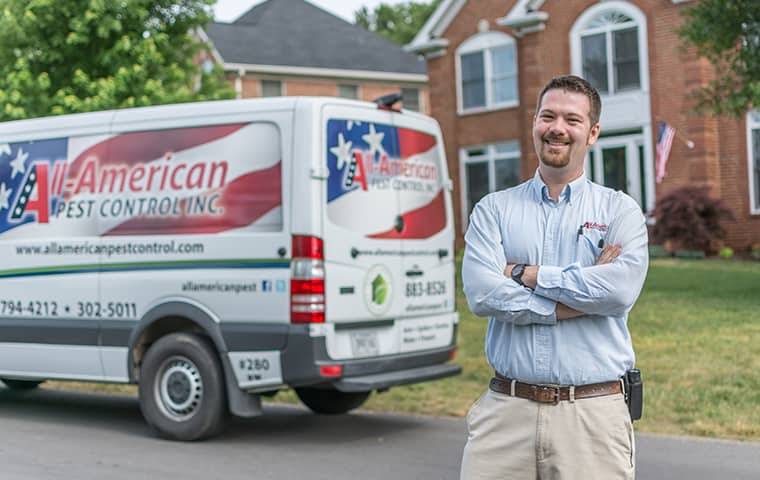 Leipers Fork, TN Termite Control
To protect your Leipers Fork home from termites you want the best, and the best in middle Tennessee is All-American. Our mission is simple- to eliminate every single termite from your property! At All-American Pest Control we are an authorized operator of and highly recommend the installation of the Sentricon® System with Always Active™. Benefits of choosing this system include:
It is non-invasive.
It requires no digging or trenching.
It is non-chemical and odor-free.
It is proven to eliminate entire termite colonies.
It is very environmentally responsible.
Sentricon® with Always Active™ can be installed to treat a current termite infestation or be installed to protect your home from future termite infestations. When living in middle Tennessee, it is not going to be a question of if damaging termites will invade your home, but when!
Commercial Pest Control in Leipers Fork, TN
At All-American Pest Control we take great pride in our commitment to providing our business customers with pest control solutions that are both safe and effective and that will both protect and prevent pest problems in any commercial property. We have over 50 years of experience in the commercial pest control industry; let us take care of your business's pest control needs so that you can better focus on your business, your product, the community, your employees, and your customers!
Schedule an evaluation of your Leipers Fork commercial property by one of our highly trained and skilled professionals.
We're Ready To Help
Call Our Office or Fill Out The Form to Schedule Service Now
Why Choose All-American Pest Control In Leipers Fork, TN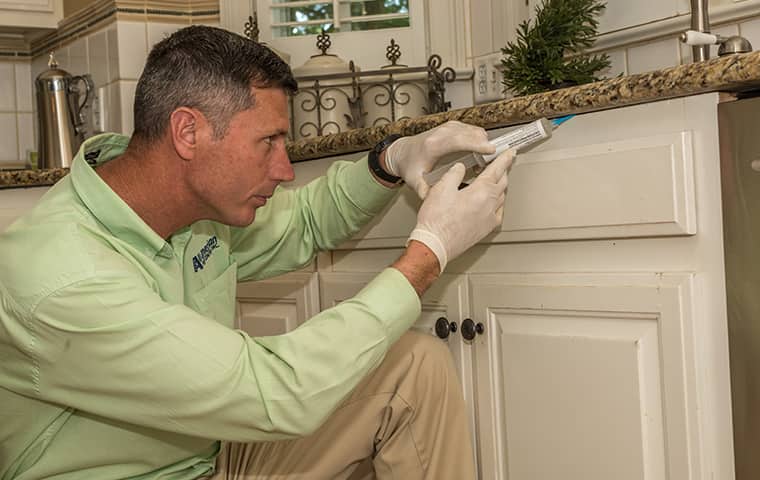 At All-American Pest Control we are all committed to ridding your Leipers Fork home or business of nuisance, dangerous, and damaging pests like ants, mice, spiders, roaches, termites, stinging insects, and more! We provide every single one of our local middle Tennessee customers with exceptional pest control services that are always completed on time by friendly, trained, and experienced local employees who are familiar with local pests and the local area. At All-American, we are committed to the environment and work very hard to ensure that we use only the most modern and environmentally- friendly pest control products to eliminate and control pest issues. We are also proud to say that we are a QualityPro certified company and are nationally recognized leaders in the pest control industry!
Contact us today and find out why so many middle Tennessee residents trust all of their pest control needs to the professionals found here at All-American Pest Control!