Pest Control In La Vergne, TN
All American Pest Control has been offering service with a smile for decades. Founded in 1961, we are a locally owned and operated business serving many parts of Middle Tennessee including right here in La Vergne, TN. We live and work in your community so we understand the importance of pest control for both homes and businesses. With the same values we started more than 50 years ago- reliability, service, teamwork and respect, allow our team to be your La Vergne exterminators!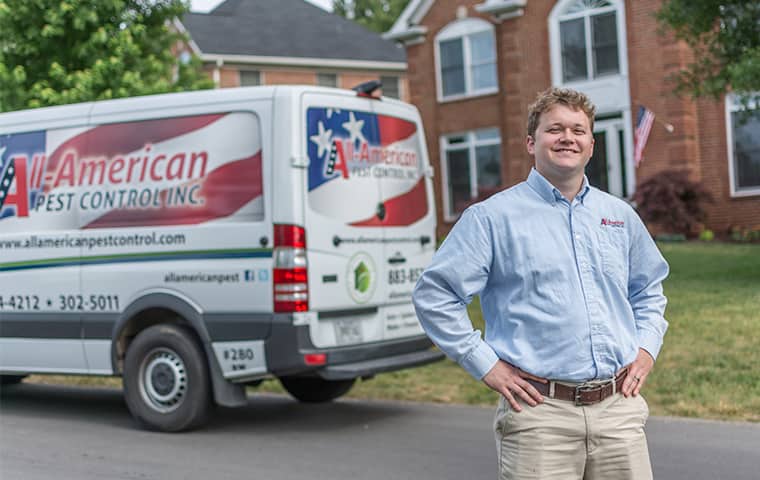 Common Household Pests in La Vergne
Pests are a common problem for homeowners. It's likely that, at some point, you will see signs of at least one of Tennessee's most common pests. Once these pests have moved into your home, it can be difficult to get rid of them. Many critters, such as spiders, hide in dark places and corners of your home which can make it difficult to know you have a problem (and to know if they're gone). Even a couple of spiders in your home can turn into many if they're not taken care of quickly.
Other pests to watch for are mice and rats. They move into homes to get out of the elements and look for food. Once inside, they don't want to leave. Mice and rats bring with them a variety of diseases that can be very harmful to humans. They're also known for chewing through wiring and causing damage to your home.
Other common pests are ants, crickets, stink bugs, silverfish, flies, and many more. Good news! We can protect you, your home, and your family from all of them!
Pest Control for Your La Vergne Business
Insects and rodents can be a business's worst nightmare. But if your business is in Middle Tennessee, All-American can help! Infestations can happen in the cleanest hotels or the most pristine restaurants. But that doesn't matter much to a customer that sees a mouse creep across the floor of their favorite pizza place or returns home from a hotel stay with bed bug bites. Give us a call today to learn more about commercial pest control in La Vergne, TN.
We're Ready To Help
Call Our Office or Fill Out The Form to Schedule Service Now
Brown Recluse Spider Removal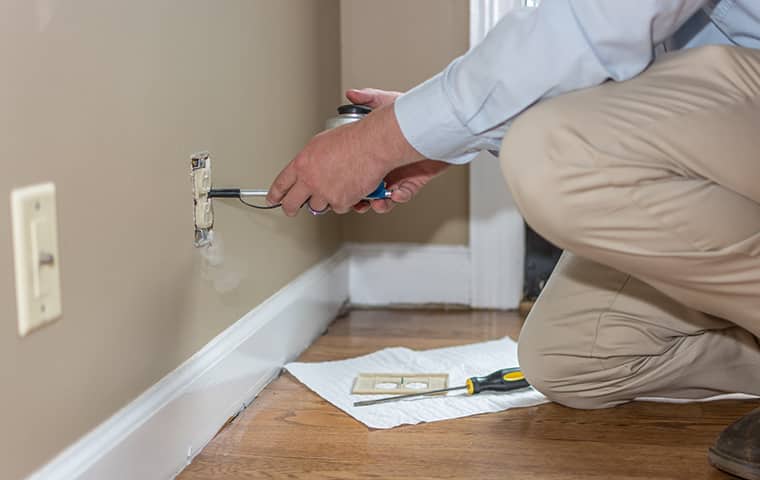 Like many spiders, brown recluse spiders make their homes in dark places such as corners, boxes, and furniture. While the brown recluse spider does not often bite, it can be very dangerous when they do. A brown recluse spider bite most often occurs when the spider is disturbed unintentionally. One of the best ways to protect your home against this type of spider is to keep the areas where they hide (such as basements or closets) free of clutter. You may also avoid a brown recluse bite by shaking out clothes or shoes before putting them on. If you suspect an infestation, it's important that you not handle the problem yourself as it can be very dangerous. Contact All-American Pest Control for help getting rid of brown recluse spiders!
Additional Services
We offer many services to keep your home or business free from a wide range of pests. In addition to brown recluse spider removal and rodent prevention and elimination, we also offer mosquito reduction, ant control, tick and flea treatments, and termite protection - complete with options that are environmentally friendly.
For any and all pest control pest control problems, contact All-American Pest Control today!