Local Tennessee Exterminators
You've noticed the signs; droppings on the counter, scratching in the walls, saw dust in the corners, itchy, red bites. No one wants to see these signs of pests in their home or business! With more than 4 ½ years of experience, All-American Pest Control knows the stress a pest problem can cause. As a locally owned business, we know the importance of reliable service. We pride ourselves on being accessible when you need us.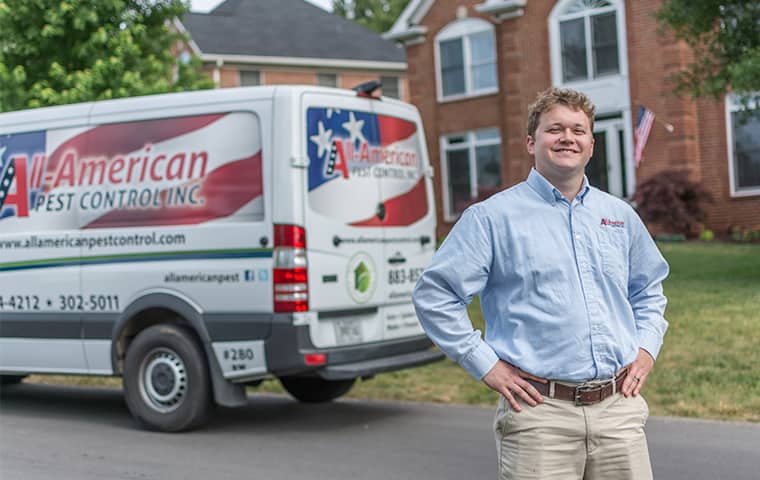 Home Pest Control
You have enough on your plate. So the last thing you need is a pest problem. Mice, rats, and cockroaches can bring parasites and disease into your home that can be very harmful to you and your family. They are also known for chewing through electrical wires, resulting in expensive repairs and the risk of fire. Brown recluse and black widow spiders hide in dark places like closets, and their painful bites have been known to cause serious health issues. Carpenter ants and termites can do serious structural damage to your home. The list goes on and on.
At All-American, we have a deep understanding of the dangers these pests pose to your home and family. That's why we've developed our Perimeter Plus Pest Control, All-For-One bundled services and Green Choice programs specifically designed to protect your home against 47 different pests. We've been helping homeowners prevent and treat pest problems since 1961. For pest control that will keep your home and family safe, trust All-American Pest Control.
We're Ready To Help
Call Our Office or Fill Out The Form to Schedule Service Now
Maintain a Pest Free Facility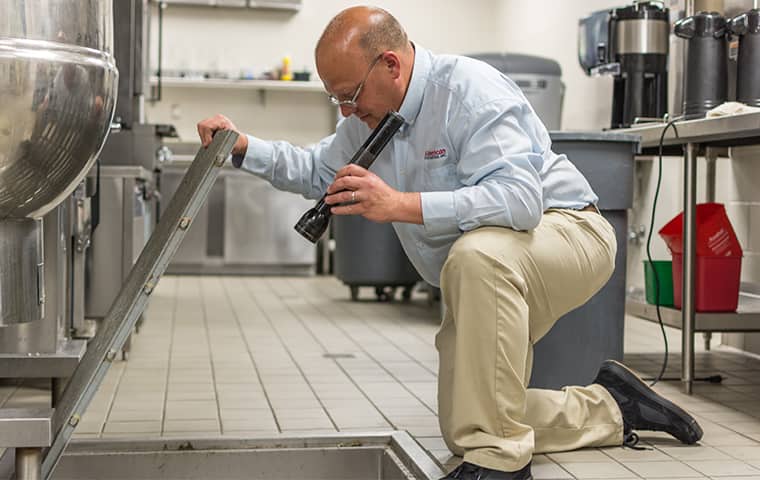 At some point, most businesses will likely face some sort of pest problem.
Insects and rodents can not only pose health risks for your customers and employees, but certain pests have the ability to inflict damage to your structure and products. So these tiny critters and insects can damage both your facility AND the reputation of your business.
When it comes to pests, any publicity is bad publicity. We work with you to keep pests from getting in, so it's never an issue you have to worry about.
At All-American, we keep pests at bay and we have the know-how to take care of any problems that might arise.
Guide To Minimizing Mosquito Exposure In Fairview, TN
Mosquitoes are fly-like insects that swarm in large numbers, deliver itchy bites, and spread serious diseases. They have the potential to make your Fairview backyard a place that can't be enjoyed. To minimize mosquito numbers on your property and take back your backyard from these annoying and dangerous pests, partner with All-American Pest Control! We can provide the services needed to greatly reduce mosquito populations on your property.
Our professionals know where mosquitoes hide out during the heat of the day. They will seek out their hiding spots and apply a targeted application of an EPA-approved agent. This treatment works to not only kill the mosquitoes present but it also eliminates new mosquitoes that come onto your property. To learn more about how we reduce mosquito populations by reducing breeding sites, misting targeted areas, and treating standing water with larvicide, contact All-American Pest Control today!