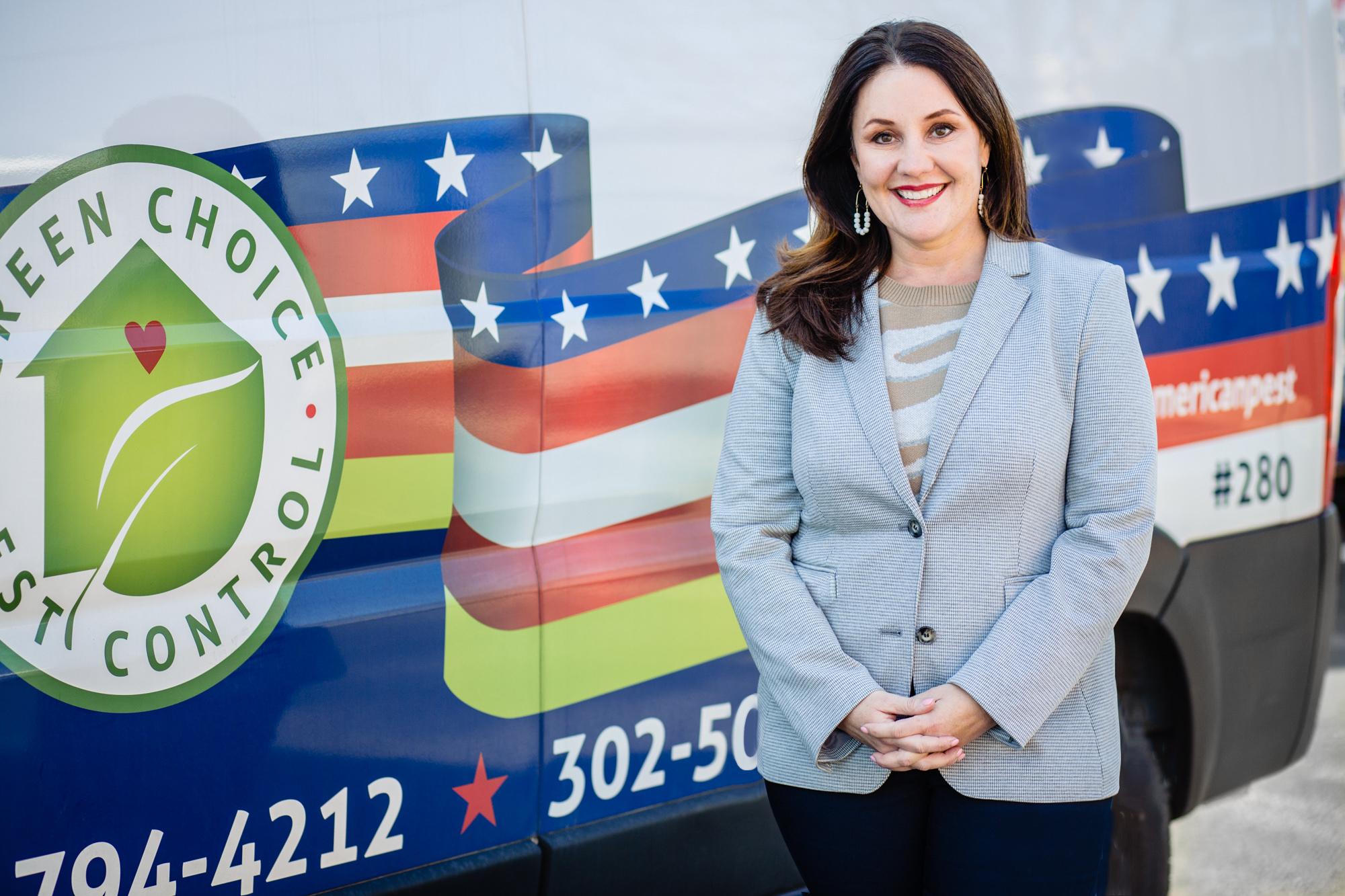 Erin Richardson has been working at her company's family business, All-American Pest Control, for almost 20 years. While she is now president and owner of what has become one of the nation's most successful and growing firms in the industry, she is most proud of its diversity and inclusion of women.
Pest control is an industry that is typically mostly male. But over the last two or three decades, more women have made the choice to make it a career.
"Pest control is a great career choice for women because team members can make significant contributions, take on meaningful work, learn and grow, and provide financially for their future, all while finding a balance between work, self-care, and home," Richardson says.
Diversity is present at all levels at All-American, where Richardson focuses on making sure all people, men and women, are valued and respected in their careers.
"Currently, the senior leadership team at All-American is 100% women, and our operations leadership team is comprised of 50% women," she says. "We recruit and promote team members that have a passion for lifelong learning, a gift for servant leadership, and the ability to grow and adapt as our business continues to grow and adapt."
Just Seeking a Job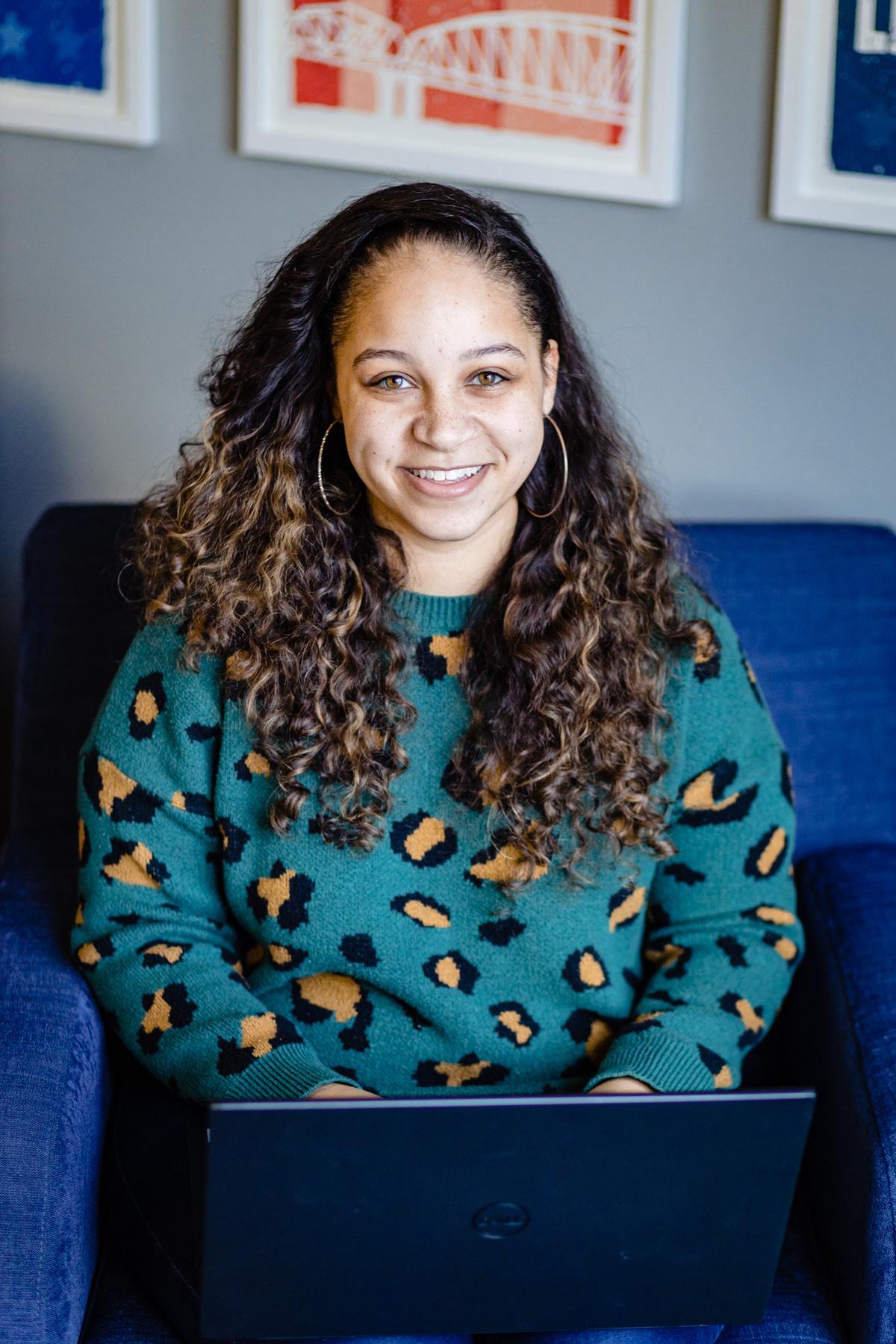 Lexus Jenkins came to All-American because working on the customer care team fit her schedule, which allowed her to attend evening college classes. She wasn't looking to work long-term in pest control; she simply needed a job to pay the bills while she studied for a human resources career.
"I remember Erin saying, 'if you stick around, there's going to be an opportunity for human resources,' and sure enough, there was as we grew," says Jenkins.
In 2019, four years after joining All-American, Lexus graduated from Middle Tennessee State University. That same year, she took over as Director of Team Experience, overseeing human resources. "It really worked out well. I just needed a job to go to college, but it was an opportunity that fell into my lap, and I'm very thankful for it."
Jenkins says the family environment at All-American and the inclusion of women fosters an atmosphere that pushes all to succeed. For example, when an employee recently had a child break her leg, the company sent a gift basket of toys. When an employee buys a new home, the company sends them a welcome mat. It all starts at the top with Erin, she says.
"She's inspiring because she's a woman but also a mother. When women in other corporate companies need to take time off work because kids are sick, it's frowned upon. Erin invests in leadership development training and develops career paths so that we can grow in our unique way, and family comes first. She's paving the way for women."
From Madagascar to Nashville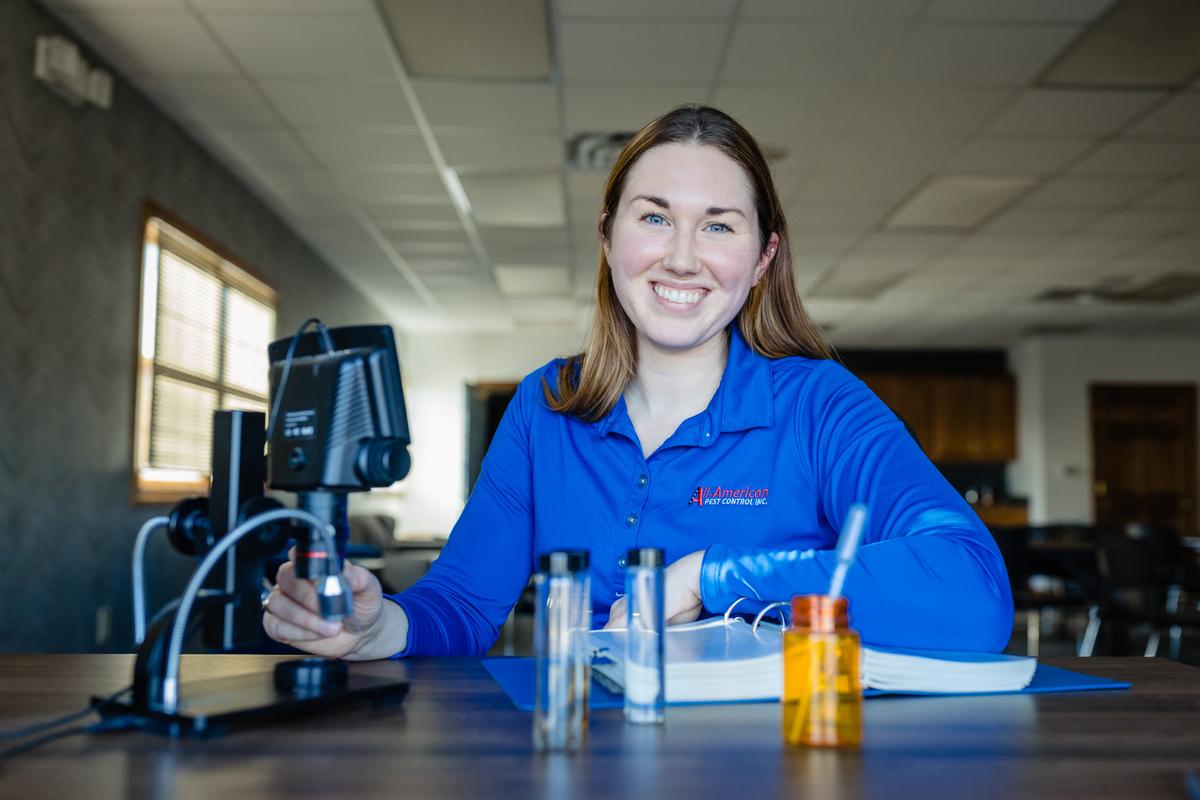 When Jennifer Sweeney was pursuing her anthropology degree, she had the opportunity to study abroad for the summer in Madagascar. Each night she and a friend would take night hikes, and they would make a note of certain insects, thinking they were truly unique. It wasn't until she returned home that she realized, to her amazement, that she was seeing the same bugs back home.
"I realized these are super common, and that was a light bulb moment: maybe that this is what I'm meant to do for a living," she says. "I always compare pest control to being like Sherlock Holmes; you can put your thinking cap on and see so many different things each day. It's a challenge that I love."
Sweeney has been All-American's Technical Director for almost two years, and having a female-led leadership team sets the tone for the company.
"We deliver on our promises at this company, and it's great having more women in the industry. Erin as a person is so intentional and future-thinking; she focuses on her people so they're at the forefront of everything. It's wonderful to have a female CEO, but what's more important is the actual work she does to make sure her people come first."
Richardson agrees. She says it's important to have women working in the industry to bring different perspectives.
"All-American Pest Control provides peace of mind and pest protection for families, homes, and businesses. When I started, there were some remarkable women leading the way in the pest control industry, but not enough! Pest control is a people business, and generally, women are great at listening, connecting, and problem-solving - all of which are essential to our success as a service-based business. Pest control was once considered a man's industry - but not anymore!"
It's Dirty Under There
After managing a pet resort for 12 years, Amanda Foster-Drake decided to take on a new challenge as an outside sales representative in pest control. Each day she goes on sales calls in different territories to solve problems. Many times, customers weren't sure the right person was sent out when they saw a woman.
"I'll be going into a dark, dirty basement or under a deck, and they'll say, 'I don't think you want to go under there: it's dirty.' That's when I smile and tell them I've already done three or four of these today," Foster-Drake says.
"It's rare that customers have a woman come out. I've had pushback because some people don't think I know as much as a man, but then when I discuss the pest issue, they understand I have strong knowledge from studying pest control."
In addition to being another talented woman working at All-American, Foster-Drake is Erin's sister. Increasing the number of women in the industry is important to both of them.
"It's very important to have more women," Foster-Drake says, adding that All-American gives men and women a sense of purpose.
"Erin likes to put women in high-position roles; she gives women opportunities that maybe aren't out there at other companies. We just hired another pest control technician who is a woman, and that's awesome. I think it's good for all young girls to know that they can be whatever they want to be; the sky's the limit."
Progress, Not Perfection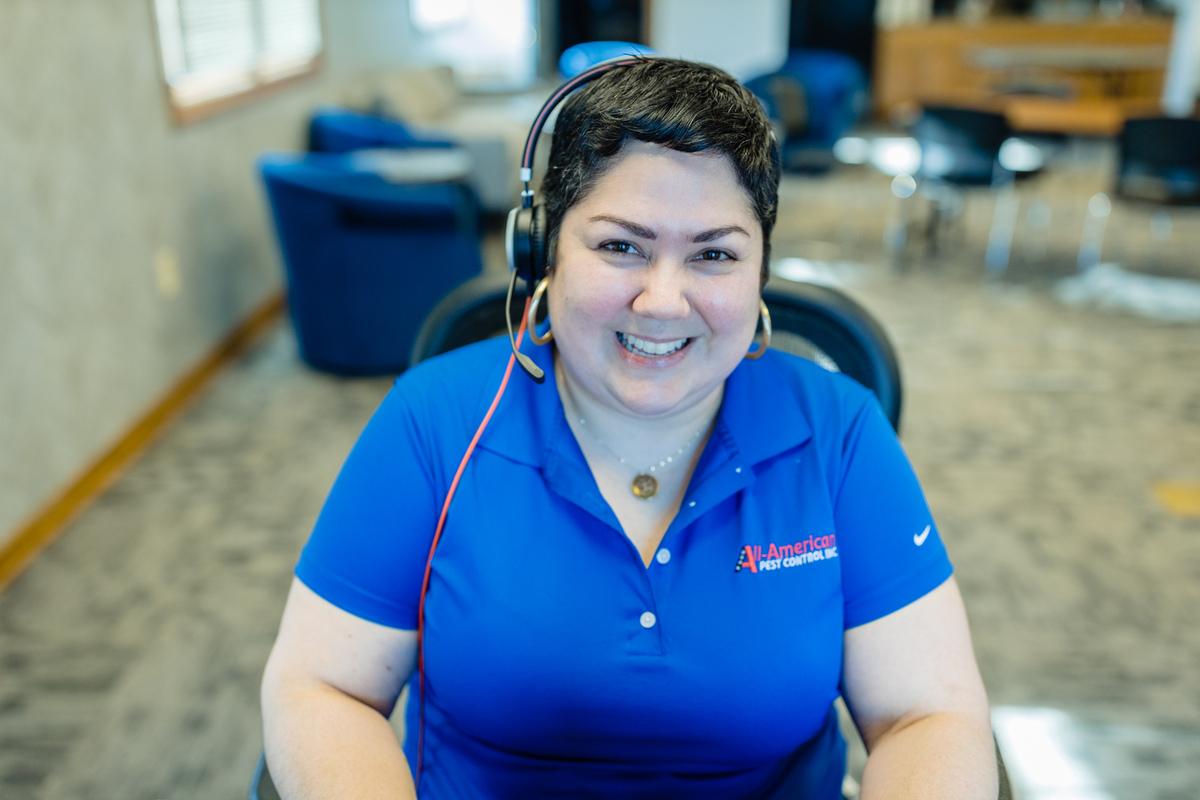 Karla Suarez is the Team Leader of the Customer Care Team, which handles customer service calls, deals with billing issues, arranges appointments, routes the technicians, and more. Everything she knows about pest control she learned at All-American.
"This is a company that genuinely cares about its people, and you're able to get through tough days when you know your company has your back," Suarez says. "To have a woman own and run the company makes it that much more special.
"The pest control industry is dominated by men, so it's surprising and refreshing to work for Erin. She knows what she's talking about, she wants everyone to have the best career possible, and she really cares."
Suarez started in Customer Care before eventually becoming its leader. She says the company's focus – progress, not perfection – helps everyone work in the right direction on a daily basis. She's been mentoring a newer member of her team who was intimidated to do certain customer calls at first, but over time, she really honed her craft.
"I had been training her and when she was able to do a termite call and feel great about it, she texted me, 'I did it!' because she was so happy. We support each other, especially women looking to grow a career."
At All-American, we are proud to serve our community and to put women in positions that allow them to succeed. We could not be more proud of our team and are thrilled to think about the progress we'll achieve in the future!