Termite Control That Exceeds Your Expectations
While termite baiting systems are by far the most intuitive and powerful solution for termites, no termite control system is perfect. It is possible to choose a less effective bait system. Why? Because there are many factors that must be considered. Today, we're going to look at some of the most important factors and show you how the Sentricon® System with Always Active™ has met and exceeded our expectations for termite control in Tennessee.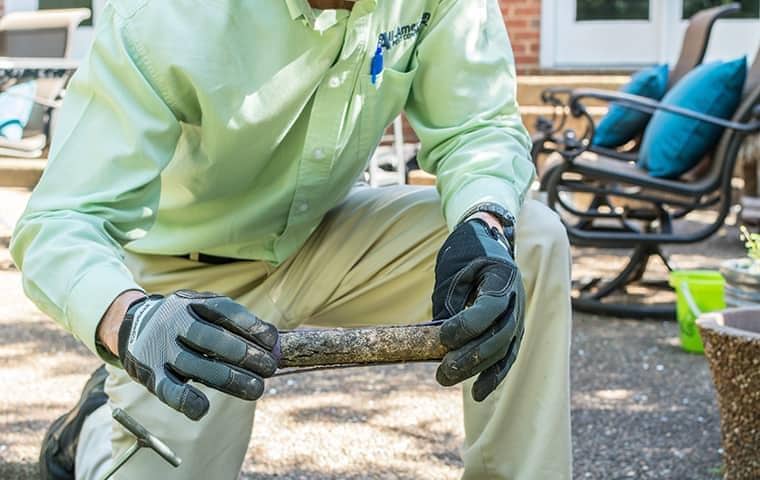 The wrong bait
As with ant baits, it is possible to use the wrong bait while trying to control termites. This will lead to undesirable results. The worst result is that bait stations will remain untouched, even while termites are happily feeding on your home.
The bait used in Sentricon® with Always Active™ is scientifically proven to be more interesting to termite workers than wood. This is a claim that has been tested over and over again. Not only do termites like Sentricon® with Always Active™ bait more than wood, it becomes more desirable as it ages. This is because subterranean termites in Tennessee prefer rotting wood. The more rotted the wood, the happier those termites will be to feed on it.
No active ingredient
Some termite bait solutions don't actively work to eliminate colonies. The bait used in stations may be desirable to termite workers but it doesn't contain any active ingredient. This is not the case with the Sentricon® with Always Active™. Sentricon® with Always Active™ is... well... always active! When termites come to feed, they will be immediately exposed to enough active ingredient to eliminate most colonies
No follow up
It isn't enough to just install a termite bait system. The system must be checked and maintained. This requires routine service visits by a pest professional. If you're considering termite service from a company that doesn't maintain the devices they install, you should keep searching for a termite control provider. Certified Sentricon® with Always Active™ installers maintain the systems they install.
No termite control guidance
There are some ways termite bait systems can be hindered from controlling termites. For instance, wet cardboard or rotting wood laying in your yard could keep termites from finding the bait in a station at a point of your home where termites are going in to feed. It is important that you have a service technician point these conditions out to you so that you can give your bait system the best chance of success. The Tennessee pest control professionals at All-American Pest Control, have highly trained and certified service professionals that will do an inspection during every service visit and provide you with the information you need to achieve your pest control goals.
Bait vs. Liquid
When it comes to preventing subterranean termites from damaging Tennessee homes, there is no competition. Bait does not require trenching or drilling. It targets termites and only termites. It doesn't have an odor. And, best of all, you're going to know when termites come to feed on your home. That's big! If you have your home protected by termiticide treatments, you'll never know when your investment paid for itself. Since bait cartridges can be pulled out of the ground and inspected, your service professional will be able to show you when termites have tried to feed on your home.
If you live in Donelson or throughout Middle Tennessee where subterranean termites are a serious threat, don't trust your equity to anything less than Sentricon® with Always Active™. Reach out to us today to schedule a service or to learn more about our residential and commercial pest control services in Tennessee. The QualityPro Certified team at All-American Pest Control is looking forward to assisting you in this important matter.
We're Ready To Help
Call Our Office or Fill Out The Form to Schedule Service Now
View Our Home Pest Control Services Offerings