All-American Pest Control in Nashville, TN is sporting a new vibe in the office with a custom mural by Kristy Oakley Elswick!
The mural highlights the iconic downtown, Nashville buildings including the Ryman Auditorium, Batman building, Printer's Alley, Country Music Hall of Fame and more! In the center is All-American's Logo. Above the logo reads "Serving Middle Tennessee families Since 1961″ In front of the whimsical downtown scenery boast the neighborhoods where All-American Pest service technicians spend most of their time serving Middle Tennessee families and homes. The classic All-American Pest Sprinter Vans sprint through the neighborhoods from home to home.
The neighborhood scenes and sprinting All-American Pest sprinter vans continue through the technician area and the front office of the company's building.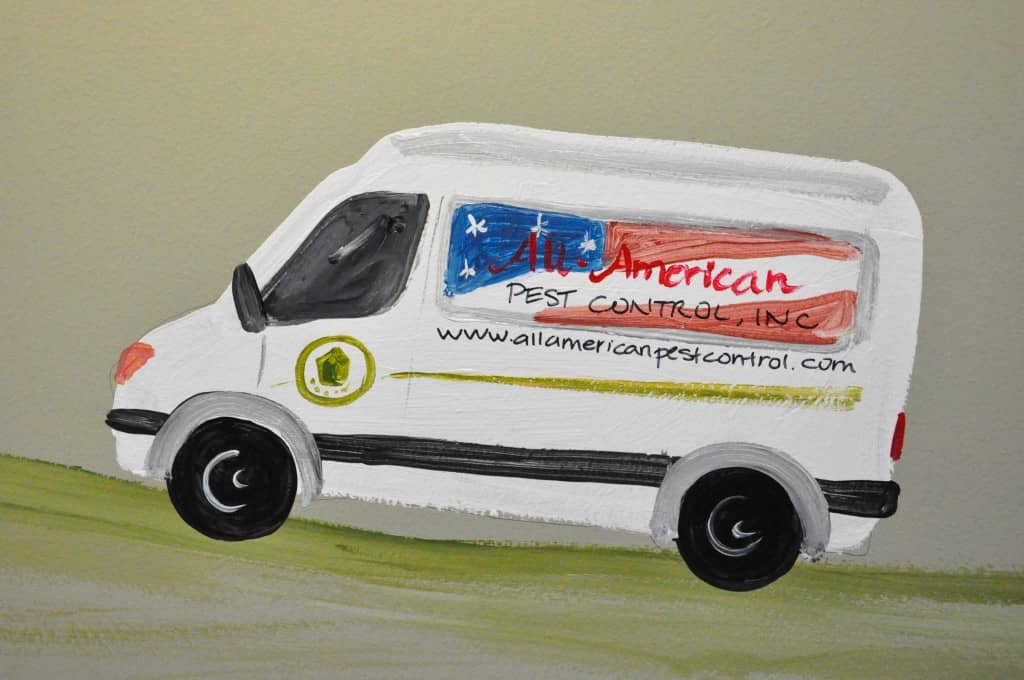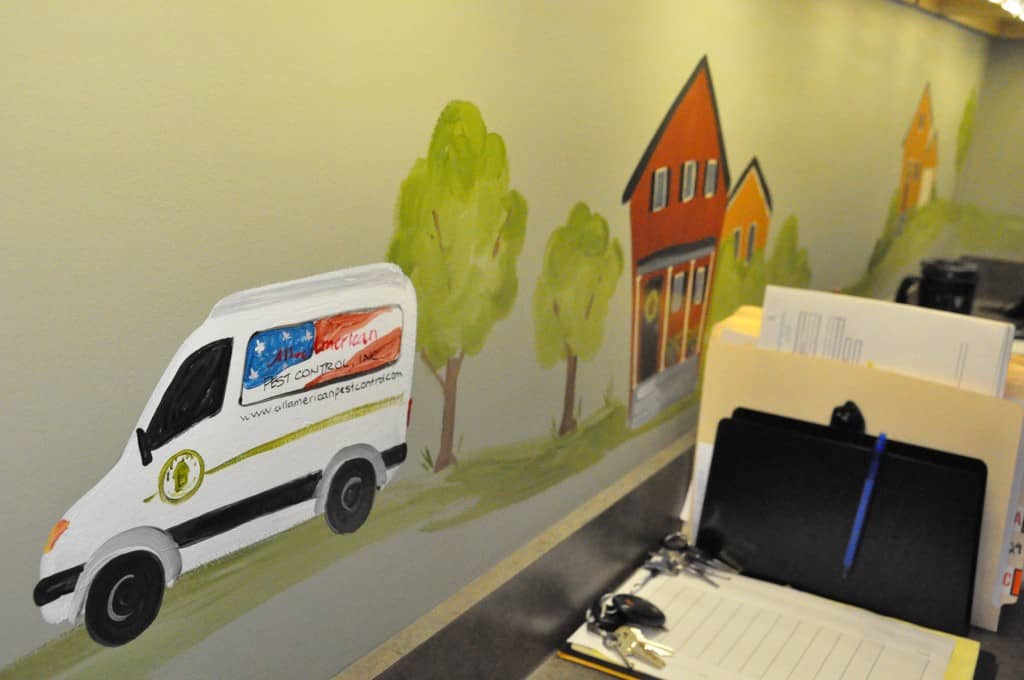 In addition to the downtown scene and neighborhood paintings, you find a bunch of cute, insects hiding through out the pest control office… many of the insects are waving a white flag in surrender. You may even find a cockroach lounging in an easy chair reading a Dr. Seuss book!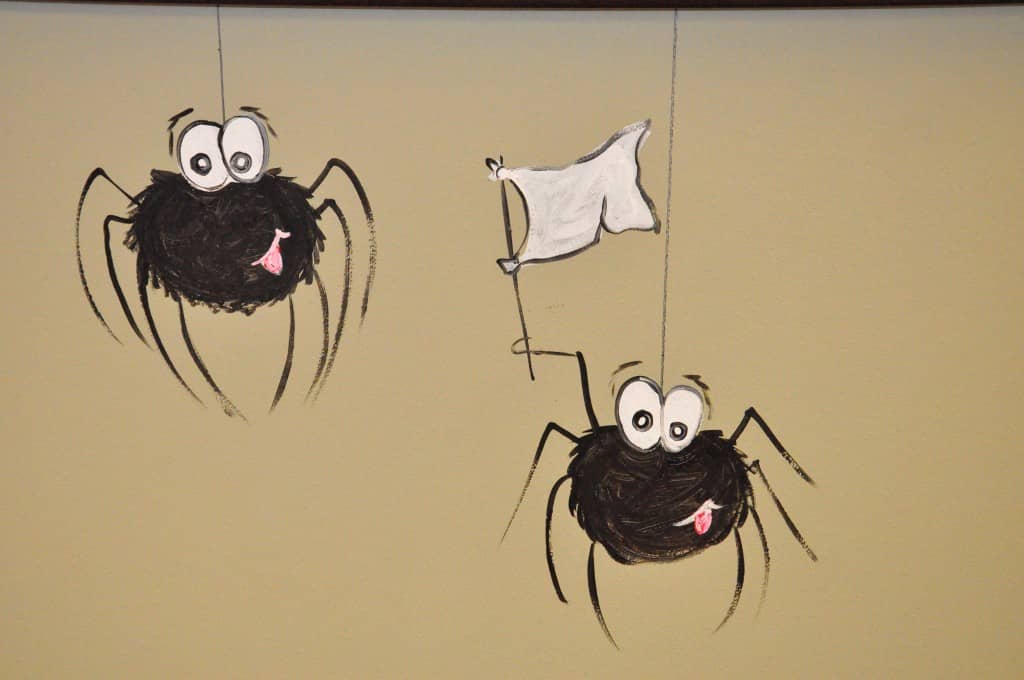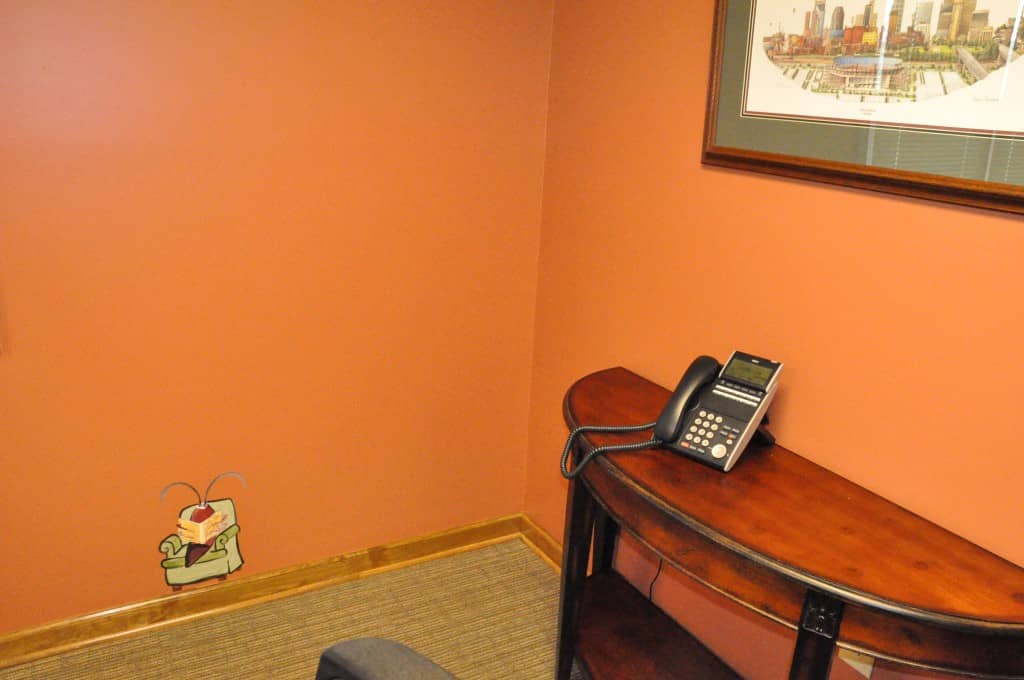 Consider this an invitation to stop by the All-American Pest Control office to visit, introduce yourself and take a look at our new mural! We're proud to show it off! Thank you Kristy Oakley Elswick!