Providing Pest Control In Bellevue And Middle Tennessee Since 1961
All-American Pest Control has been providing quality pest control services for over 50 years. Our mission is simple: Deliver reliable, remarkable service while protecting the community from the harmful effects of pests. Spiders, mice and other common pests common don't stand a chance when you contact us. All-American Pest Control is ready to be your trusted Bellevue pest control provider.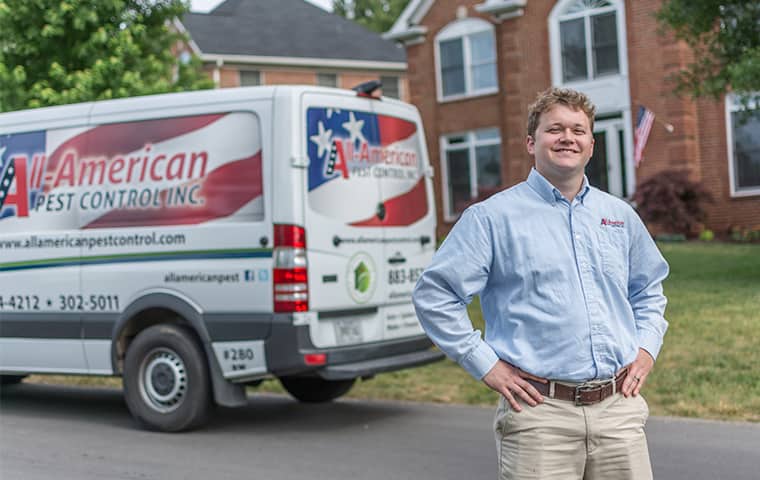 Home Pest Control
Your home is often your largest investment. The professionals at All-American Pest Control will protect it, your family and pets from troublesome insects and rodents. Our home pest control services target over 47 pests. Programs include:
Year round home pest control services that include interior and exterior treatments. No annual contract required.
Pest control coverage for many different pests along with protection against five outdoor pests including mosquitoes.
Offers relief from 47 different types of household pests using all natural, plant based materials.
At All-American, we also offer treatments for specific pests. These services include:
Brown recluse spider control
Fire ant control
Flea and tick yard treatments
Mosquito reduction
Termite control
Don't let mice and other pests put your family's health and safety at risk.
We're Ready To Help
Request a FREE evaluation or get a quote over the phone.
Green Termite Control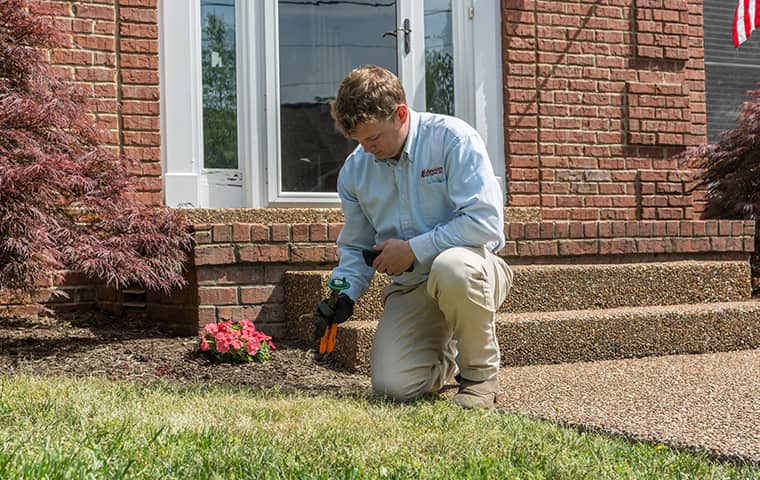 If you discover termites in and around your Bellevue home or business, do not delay. Call All-American Pest Control today. These pesky insects can wreak havoc by eating the wood foundation of your structure, leaving it unstable over time. At All-American Pest Control, we have the tools to get rid of termites. In fact, our green termite control eradicates the entire colony - not just the foraging termites you can see. The Sentricon® Termite Colony Elimination System is an environmentally friendly termite control option. Unlike other termite treatments, there is no drilling, digging, or trenching. It also offers continuous monitoring to prevent future infestations. If you've noticed holes in wood surfaces, sagging window or door frames, floors and ceilings that appear water damaged, or mud tubes running across the exterior of your home, you may have a termite problem. Contact All-American Pest Control today!
Bellevue Pest Control for Businesses
All-American Pest Control is a family-owned and operated pest control company providing the most advanced pest control services to business and homeowners in Brentwood and beyond. Since 1961, our AAPC has been delivering quality services while using eco-friendly pest control treatments to effectively get rid of termites, ants, mice, spiders, bed bugs and many other pests common to middle Tennessee. If you live or work in the Brentwood region, trust All-American Pest Control to be your trusted pest control service.